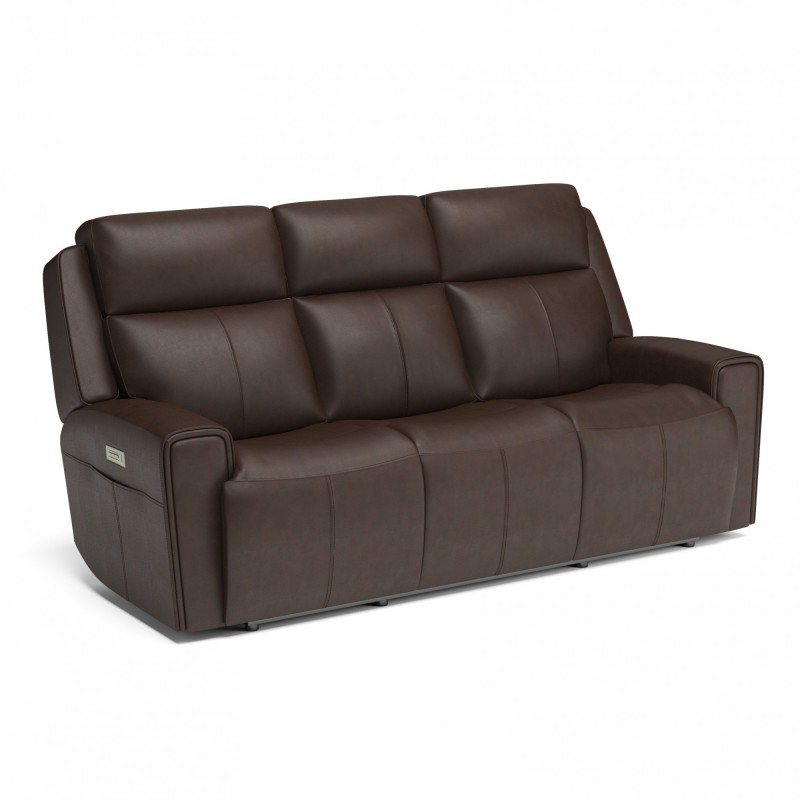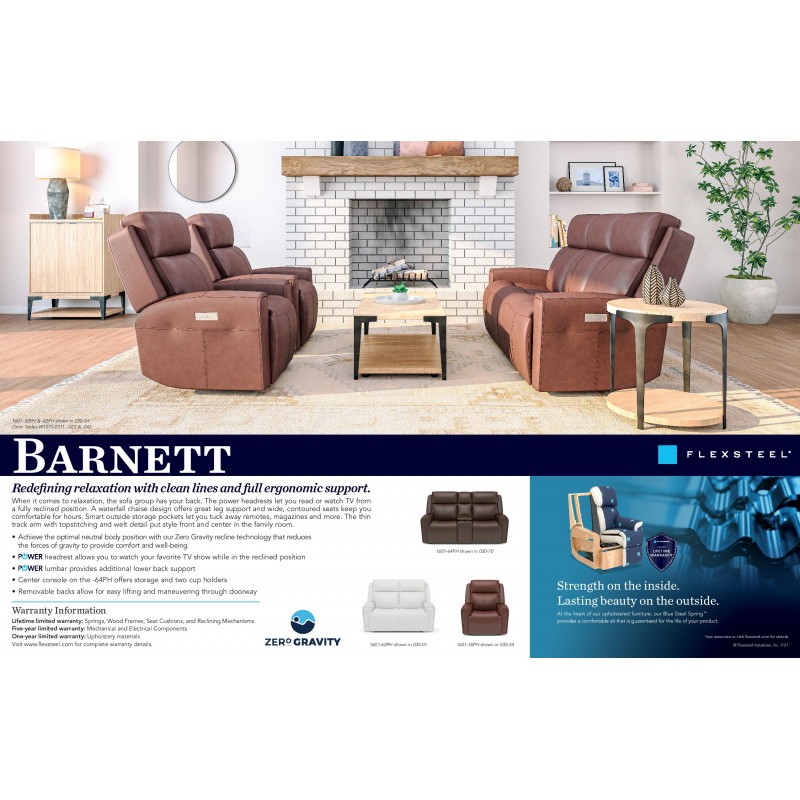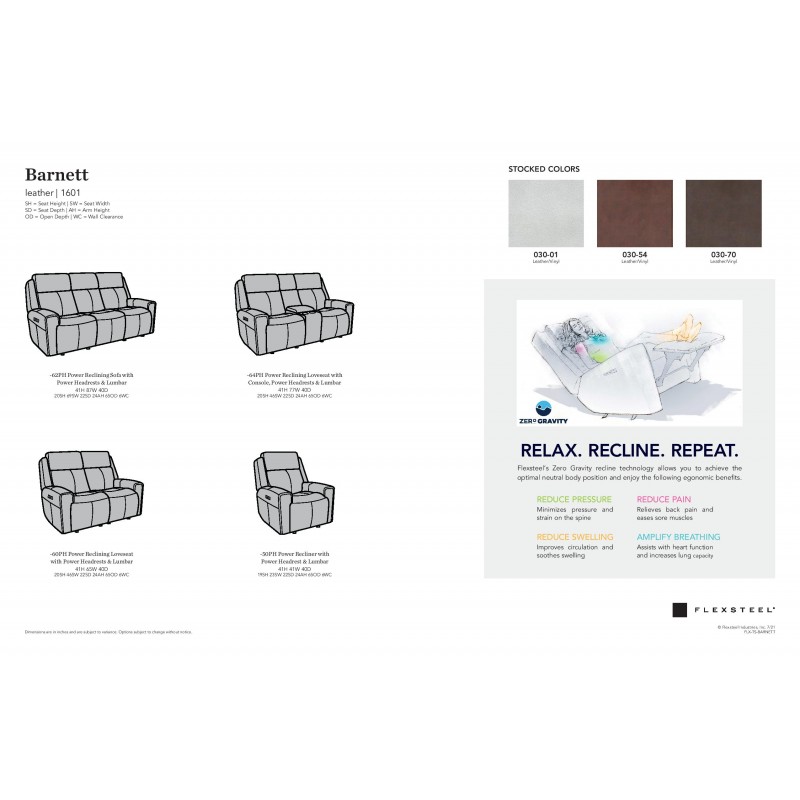 -61 %



BARNETT SOFA & CHAIR
FLEXSTEEL BARNETT RECLINING SOFA WITH LUMBAR INCLUDING RECLINER
CLEARANCE PRICE $2995.00 ONLY WHILE SUPPLY LASTS FOR BOTH SOFA AND RECLINER
General Dimensions
H: 41" W: 87" D: 40"
Seating Area Dimensions
20"SH × 69"SW × 22"SD × 24"AH
When it comes to relaxation, the Barnett Power Reclining Sofa with Power Headrests & Lumbar has your back. Three power reclining options, including lumbar support, take you to zero gravity for overall ergonomic relief. The power headrests let you read or watch TV from a fully reclined position. A waterfall chaise design offers great leg support and wide, contoured seats keep you comfortable for hours. Smart outside storage pockets let you tuck away remotes, magazines and more. The thin track arm with topstitching and welt detail put style front and center in the family room.
What We Love About Flexsteel
WE STAND BEHIND WHAT WE MAKE.
Our products are built on beliefs and values that evolved through over a century of manufacturing.
We construct our furniture with care and precision, and we hold ourselves accountable for every detail.
We believe the end result makes the extra effort worth the many years it lasts.


Beauty, quality, and
function together.
Our design and construction go hand in hand to create comfortable, long-lasting furniture.
We've proven our commitment to craft through our namesake Blue Steel Spring, which has performed
so consistently since its development that its design has not been radically changed in over 75 years.

Flexsteel