Customize A Sectional For Your Family
With some help from the Peerless Furniture store, you'll be able to find or customize your own sectional.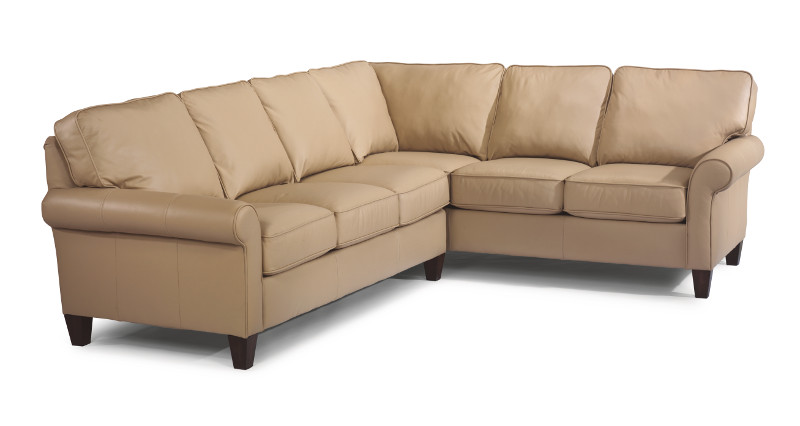 Having a big family means owning a lot of pieces of furniture. Well, not necessarily. If you try to furnish your home with several different pieces of furniture then you aren't working efficiently. When you use a sectional in your living room you are going to be using the space you have well. It's one piece of furniture that can offer plenty of seating without taking up too much space. At Peerless Furniture we'll help you make the most of your space. By shopping for sectionals and knowing the space you have available, our team of experts will be able to direct towards the perfect pieces of furniture.
There are a lot of reasons we suggest sectionals, but one of the biggest reasons is that they are easily customizable. You can purchase sectionals that can seat three up to ten or more. At Peerless Furniture you'll find some great leather Flexsteel sectionals near Springfield, IL. Each is handcrafted into a beautiful work of art that will look wonderful in your home. At Flexsteel it's important to make lasting furniture that won't fall apart. They believe that the best way to build furniture is with strategic planning and high-quality materials. You won't be able to find a cheaply made piece of furniture when you shop at this local furniture store.
You can also save a lot of money on your Flexsteel purchase when you shop at Peerless Furniture right now. They are offering 50% off on all of their in-stock and customized purchases. This is an incredible offer that you'll want to take advantage of as soon as possible. We suggest that you stock your living room with a sectional before all of your holiday parties begin. There is nothing better than a comfortable sectional to make everyone feel right at home in your living room.