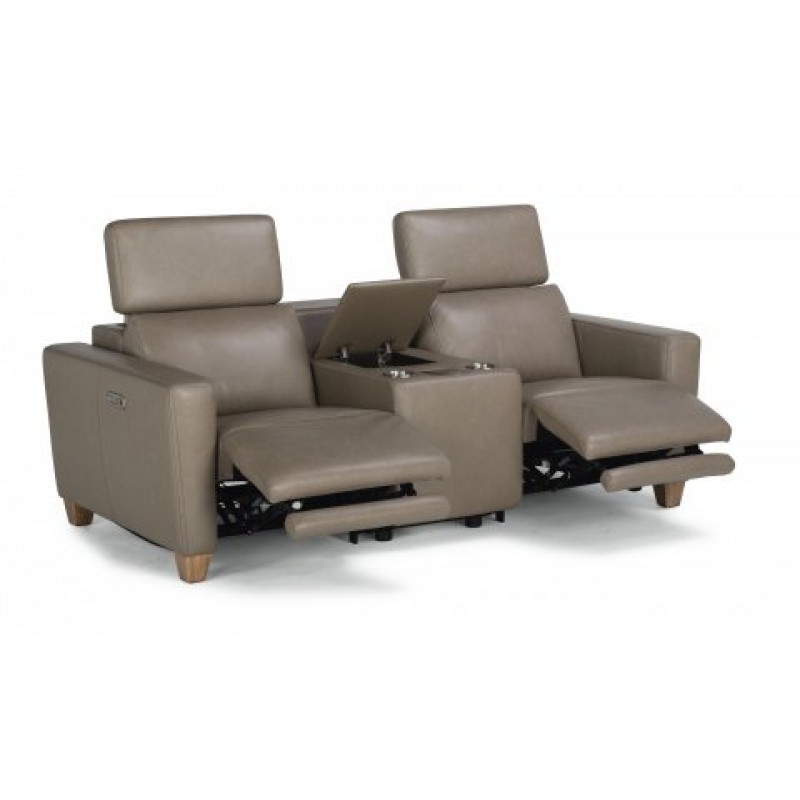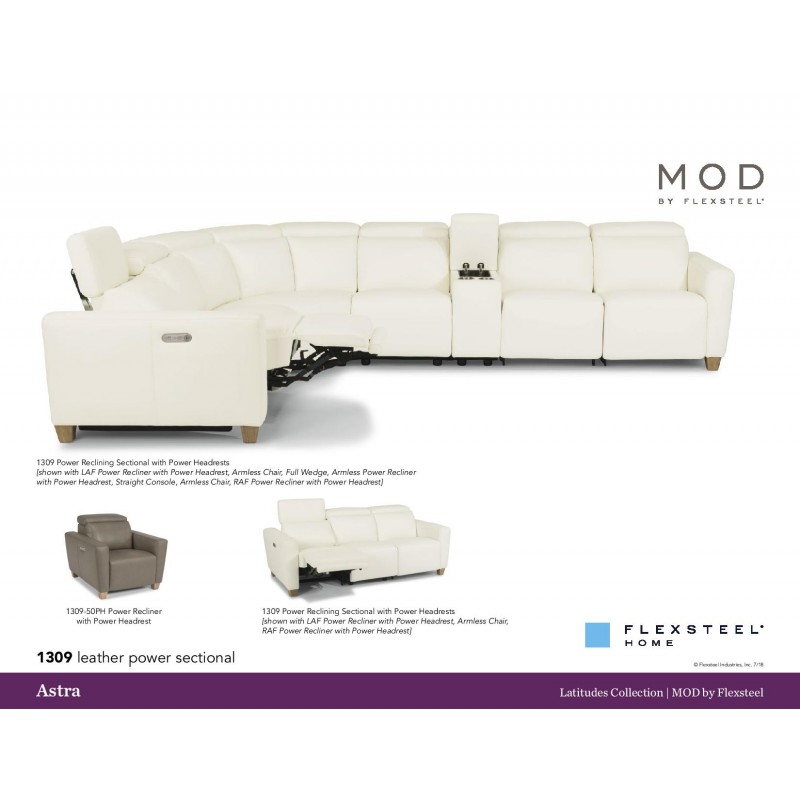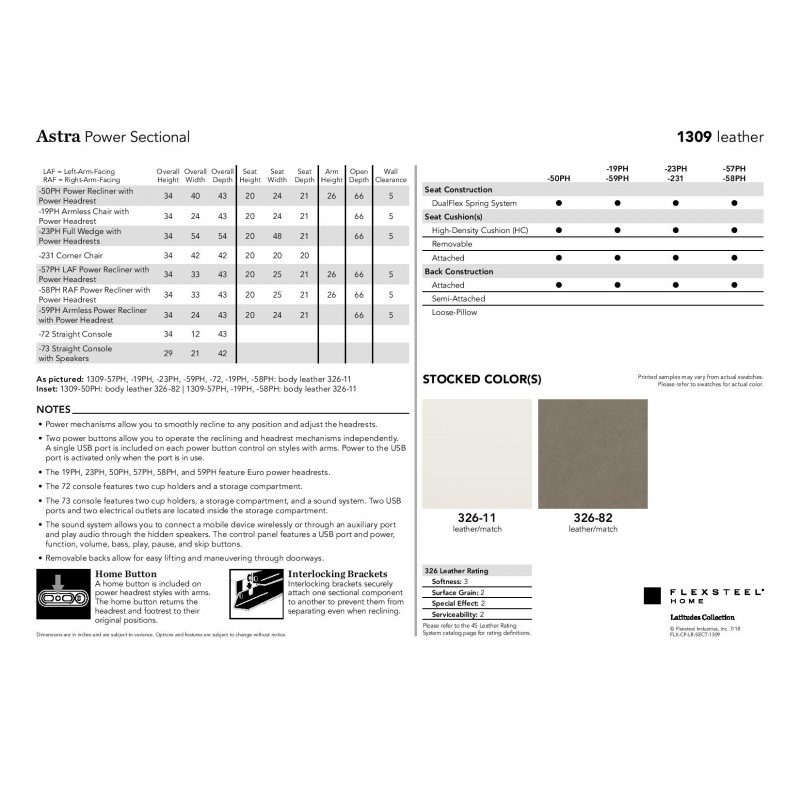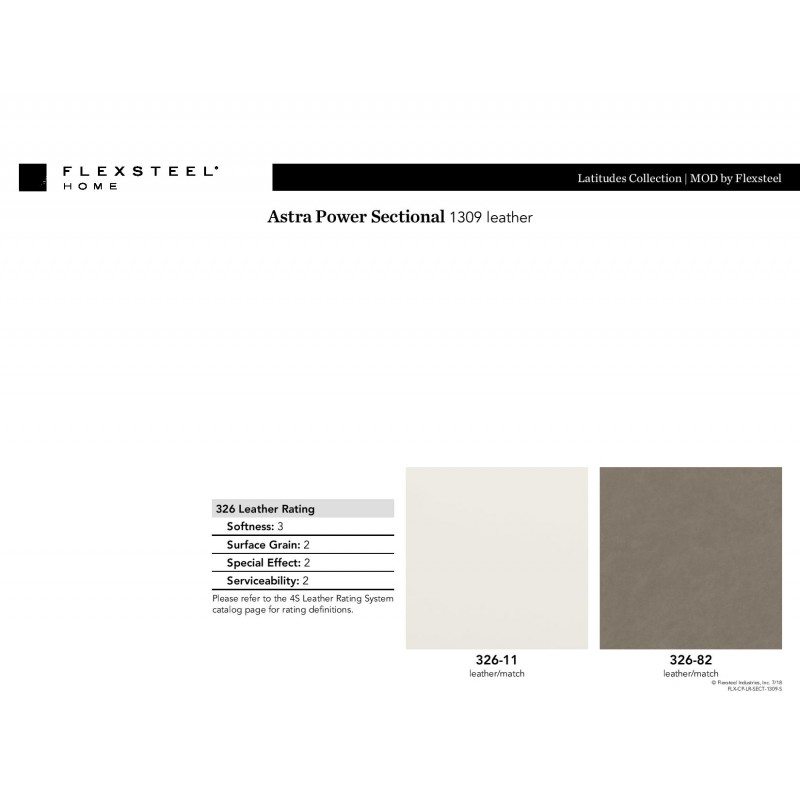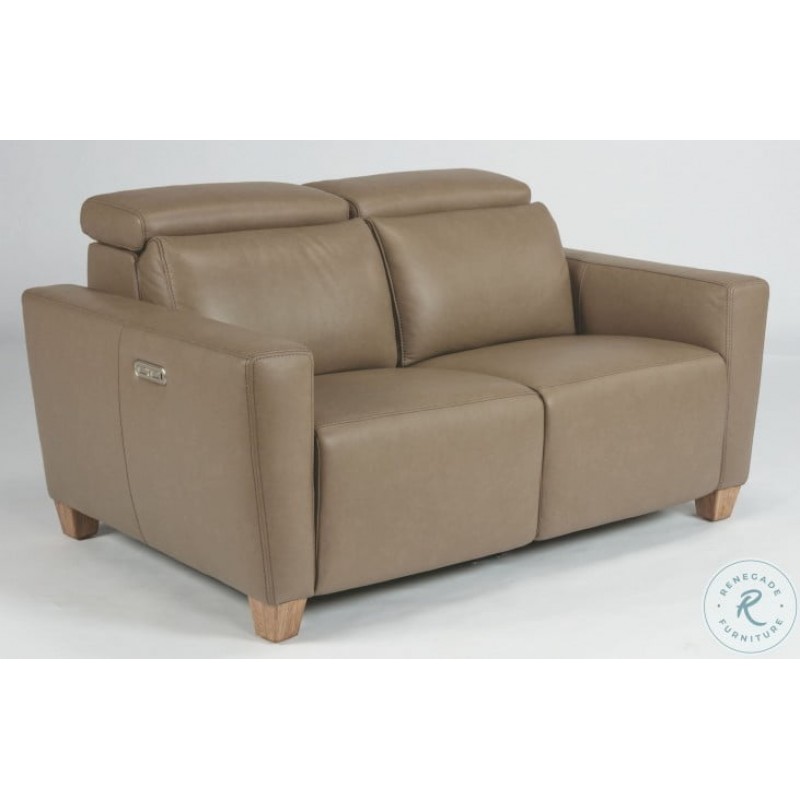 ASTRA LOVESEAT
FLEXSTEEL ASTRA LOVESEAT
AVAILABLE WITH OR WITHOUT A CONSOLE
Astra
POWER RECLINING SECTIONAL WITH POWER HEADRESTS
Astro's wide seating and low back cushions provide ample support and room for you and your guests.
Thin armrests and adjustable headrests offer a unique look and added comfort. Short block legs anchor
this style and add a bold finish to the low profile of Astra's modern design. With multiple seating options,
this roomy sectional takes the spotlight in large living spaces. A power reclining mechanism lets you change
angles effortlessly from an upright to a fully reclined position, and a dual power button allows you to
independently adjust the headrest for custom relaxation.
What We Love About Flexsteel
WE STAND BEHIND WHAT WE MAKE.
Our products are built on beliefs and values that evolved through over a century of manufacturing.
We construct our furniture with care and precision, and we hold ourselves accountable for every detail.

We believe the end result makes the extra effort worth the many years it lasts.


Beauty, quality, and
function together.
Our design and construction go hand in hand to create comfortable, long-lasting furniture.
We've proven our commitment to craft through our namesake Blue Steel Spring, which has performed
so consistently since its development that its design has not been radically changed in over 75 years.
Model:

Astra Loveseat 1309

Flexsteel