25 Feb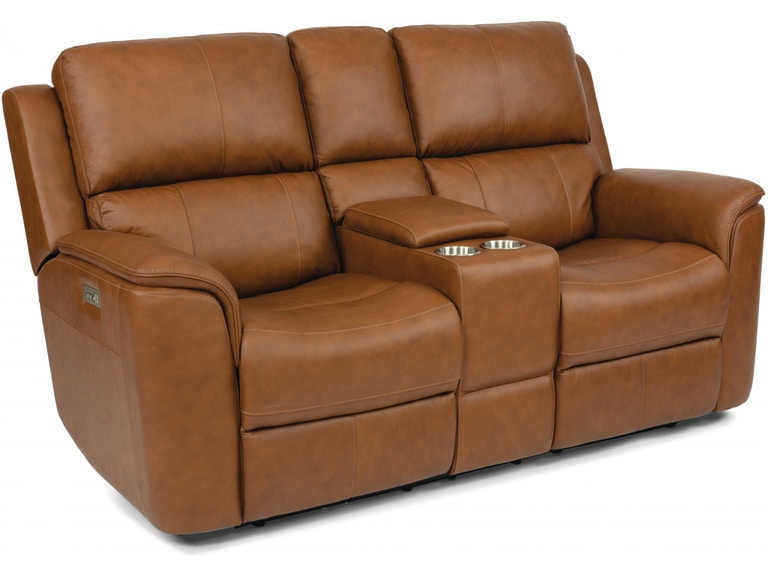 You have to check out the leather Flexsteel furniture found at Peerless Furniture. This brand is known well throughout the furniture world for creating stunning pieces that won't compromise in comfort or durability. You're going to find a variety of styles and sizes within the Flexsteel brand of furniture, so you'll definitely find something that you'll want to bring to your home.
Quality is incredibly important to this brand. They always want to create products that are going to be able to last you a lifetime. They don't want you to purchase new furniture in a few years because parts of your furniture are falling apart. Buying this furniture means you shouldn't ever have to buy new furniture again unless you want to. You should check out the Flexsteel Henry reclining loveseat. This recliner is beautifully crafted with a power headrest, lumbar, and reclining. You can also purchase it with or without a center console. The style is very transitional, so it will be great for many different interior styles. It has a contoured seat with a pad-over arm. It is built with the Blue Steel Spring, which means you're going to have the best comfort for as long as you own it. This spring will never sag or slouch, so you won't have to repair the spring ever.
If you like what you've learned about the Henry reclining loveseat, then you need to head over to Peerless Furniture. The Springfield, IL, leather Flexsteel loveseat is beautiful and has everything that you could want for your living room. You can bring this lovely piece of furniture home if you visit Peerless Furniture. Their team will make sure that you get your new furniture quickly so you can enjoy it as soon as possible.