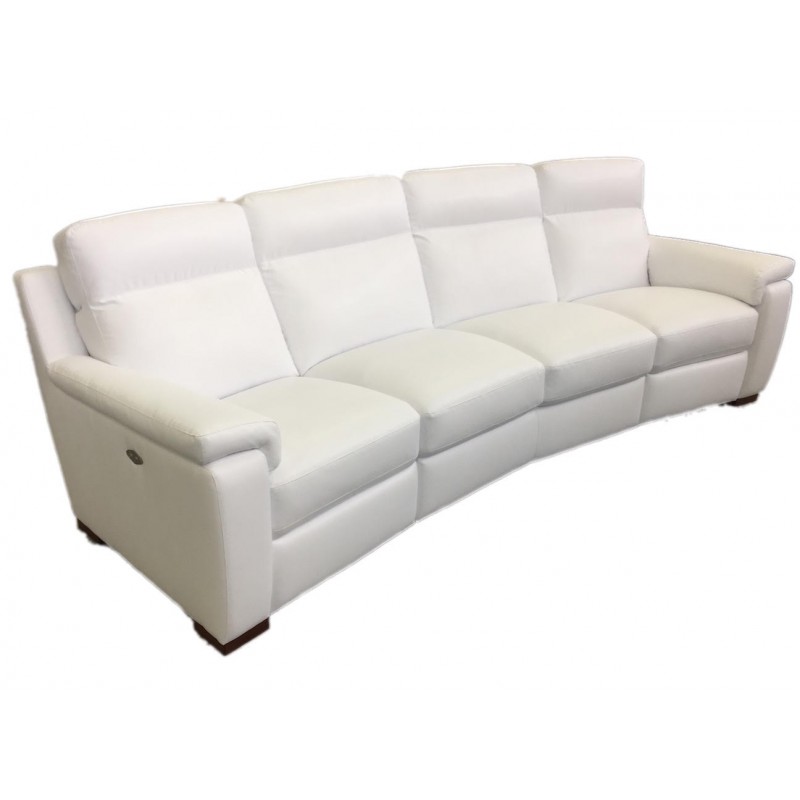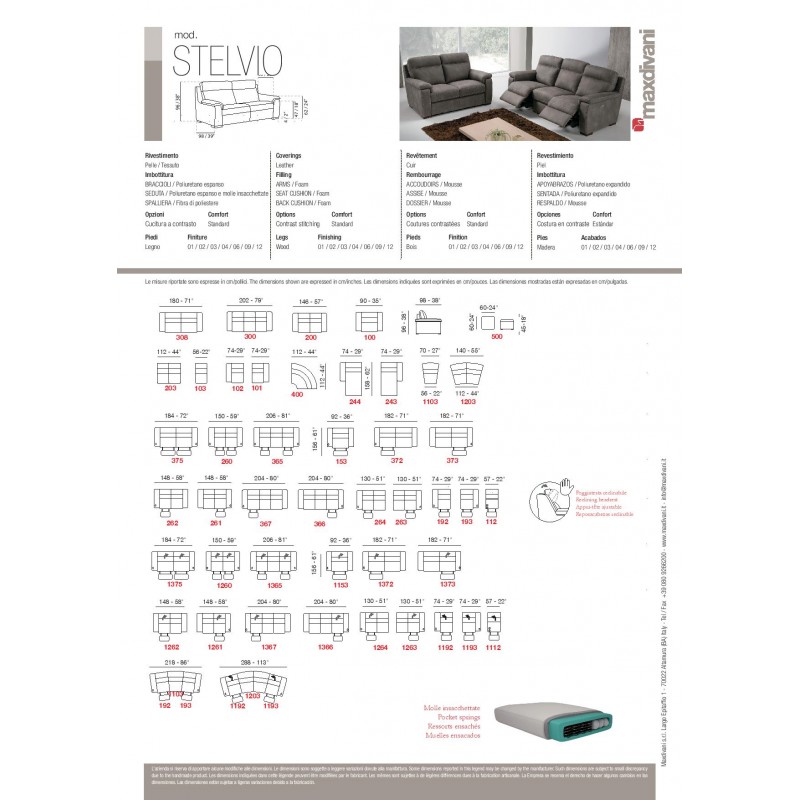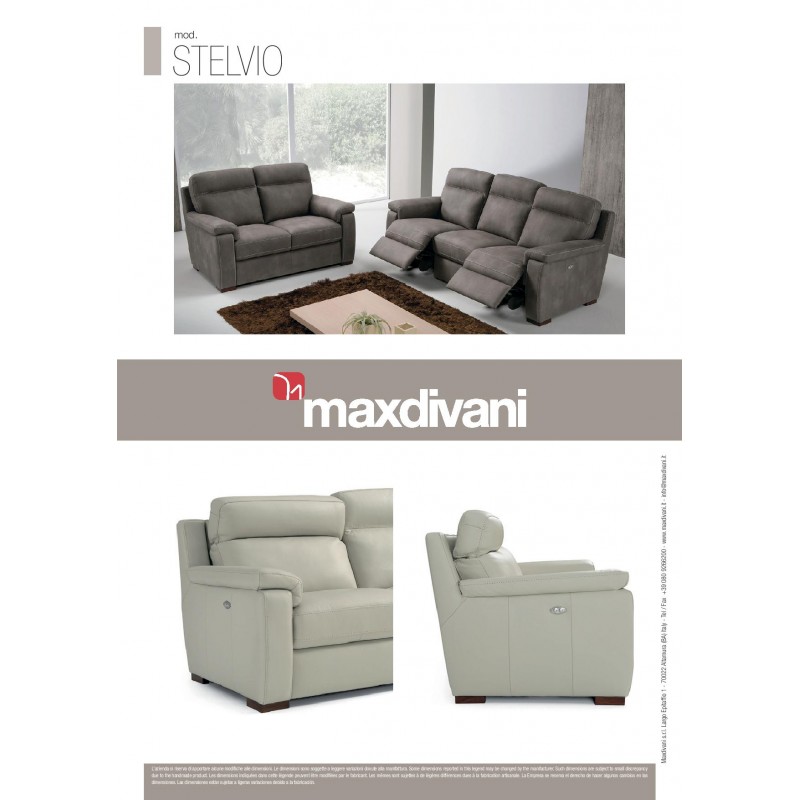 Stelvio Living Room Group
MaxDivani Stelvio Reclining Converstation Sofa and Sofa Group
This group can be special ordered in your style and leather color. Stationary or Reclining.
MaxDivani
Founded in Altamura in the 1950s as a small-size artisan workshop by Rocco Ferri, MAXDIVANI is
one of the few companies of the Murgia district in the area of Bari that is presently run by its third generation
of entrepreneurs. In this way, craftsmanship and modern technology have been perfectly blended, thus
guaranteeing a production based on prestigious top quality lines boasting design, cost-effectiveness as well as comfort.
Our company aims at offering the best price/quality ratio. To this end all products are manufactured exclusively in our plants in order to control each processing phase: tanning of raw leather, frame and upholstery, coverings, cutting and sewing, assembly, packaging and forwarding. Computerized production enables MAXDIVANI to handle orders through a "just in time" system and consequently to monitor each phase of the processing cycle, to check the quality and to guarantee prompt delivery.
Quality and Environment
Boasting a modern and efficient organizational struture, our company's success relies to a great extent on human resources as well as on the winning idea of "community- enterprise" where the human factor is as important as the industrial factor.
What We Love About MaxDivani Furniture
We believe that MaxDivani has met the standard of our clients' needs by combining the best of
Italian craftsmanship and quality with the best architectural contemporary reclining designs.
This collection of exclusive Italian leather furniture is hands down a far comparison from the rest - we feel like MaxDivani is the best!
Model:

Stelvio Reclining Sofa

MaxDivani