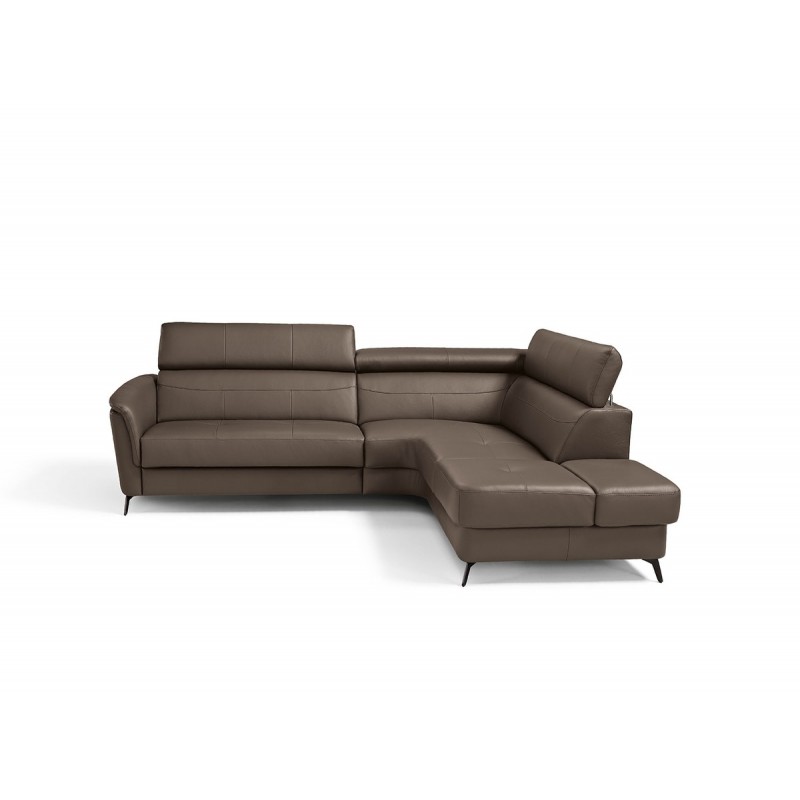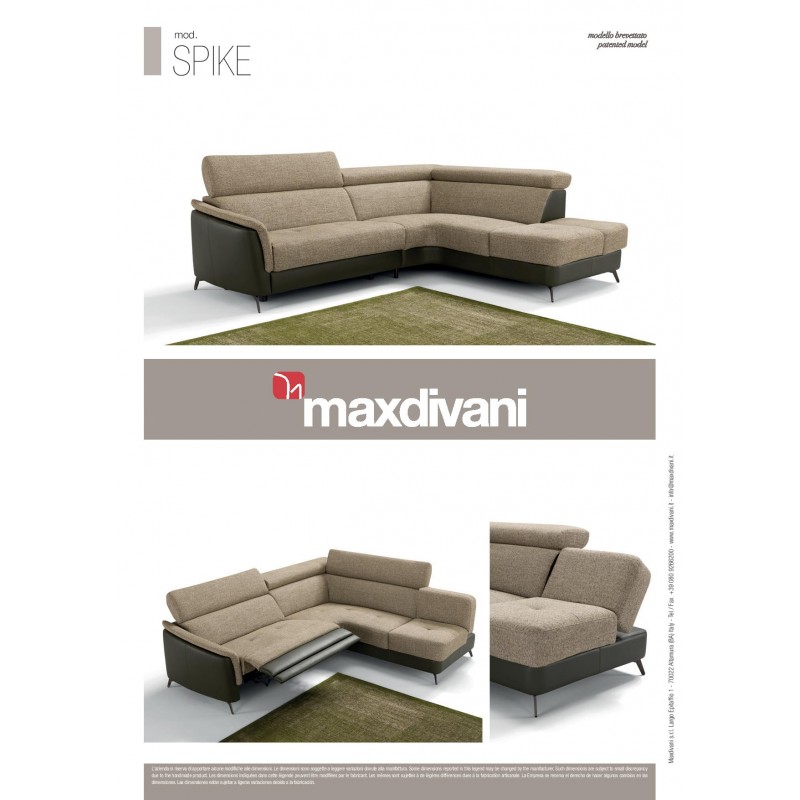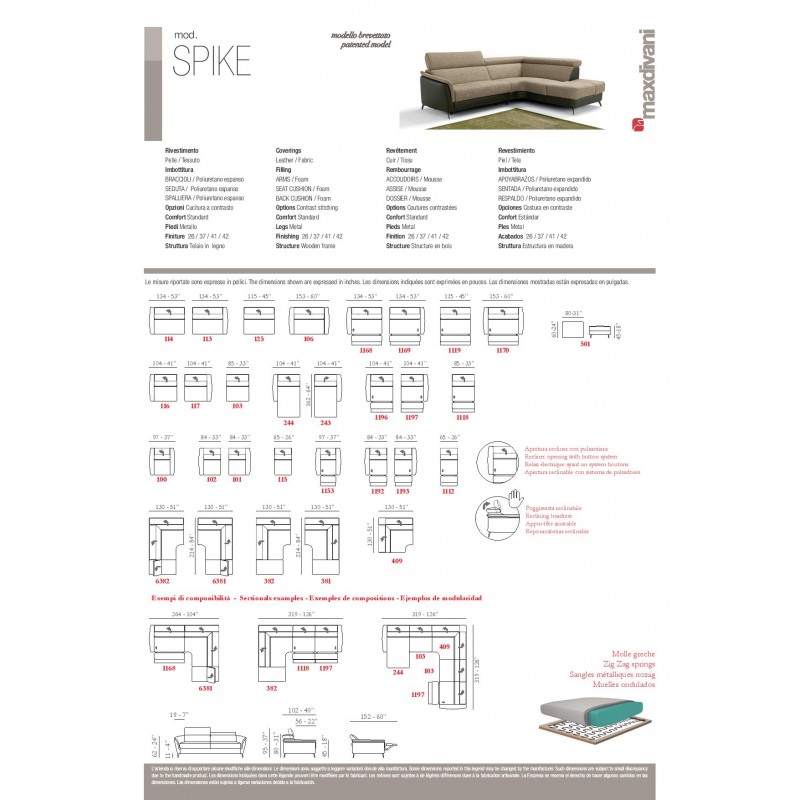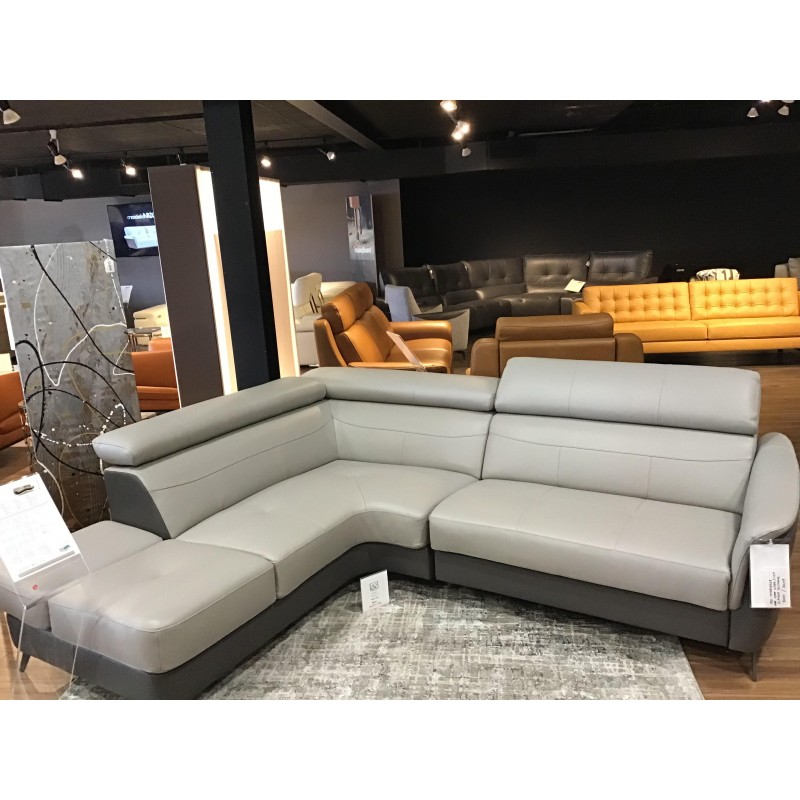 Spike Reclining Sectional
MaxDivani Spike Reclining Contemporary Sectional
Can be special ordered in your leather color choice and different configurations.
Browse through our exclusive collection of luxury Italian furniture by Max Divani
including sofas, sectionals, recliners.
Its small size, together with its linear and minimal design, make the angular sofa SPIKE the perfect furnishing
solution for the living room. In fact, we have equipped it, in the two-seater version, with a single-block recliner
mechanism both in the footrest and in the backrest, which can be operated, respectively, by means of an electric
push-button panel. Added to these are the removable headrests and the end pouf, the seat of which becomes a
small folding backrest, and which together make SPIKE a real oasis of comfort and relax. All of this ensures extra comfort,
durability and resistance to use, enhanced by the softness of the polyurethane foam seats with zig-zag spring system
What We Love About MaxDivani Furniture
We believe that MaxDivani has met the standard of our clients' needs by combining the best of
Italian craftsmanship and quality with the best architectural contemporary reclining designs.
This collection of exclusive Italian leather furniture is hands down a far comparison from the rest - we feel like MaxDivani is the best!

Quality Made in Italy
The MaxDivani craft sofas are completely made in Italy.
MaxDivani's sofas are made up of decades of experience, a design between tradition and innovation and a dense weave of precision and design.

MaxDivani