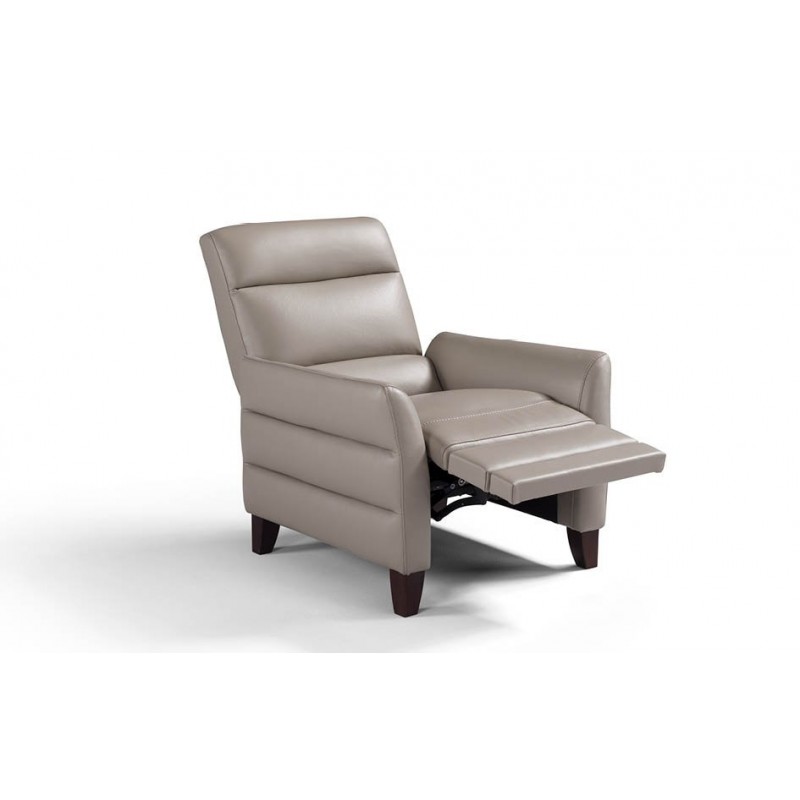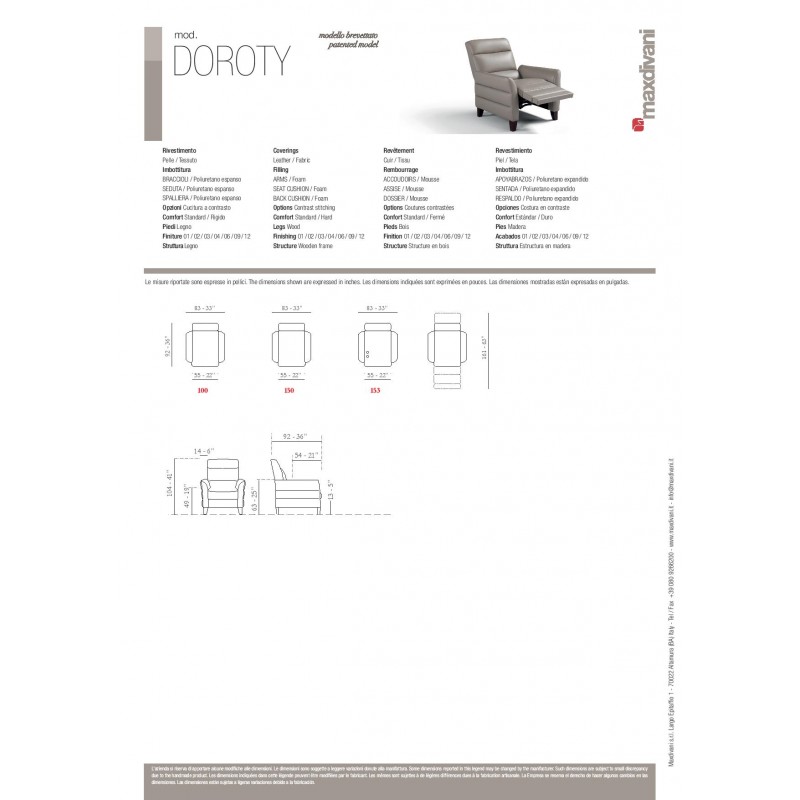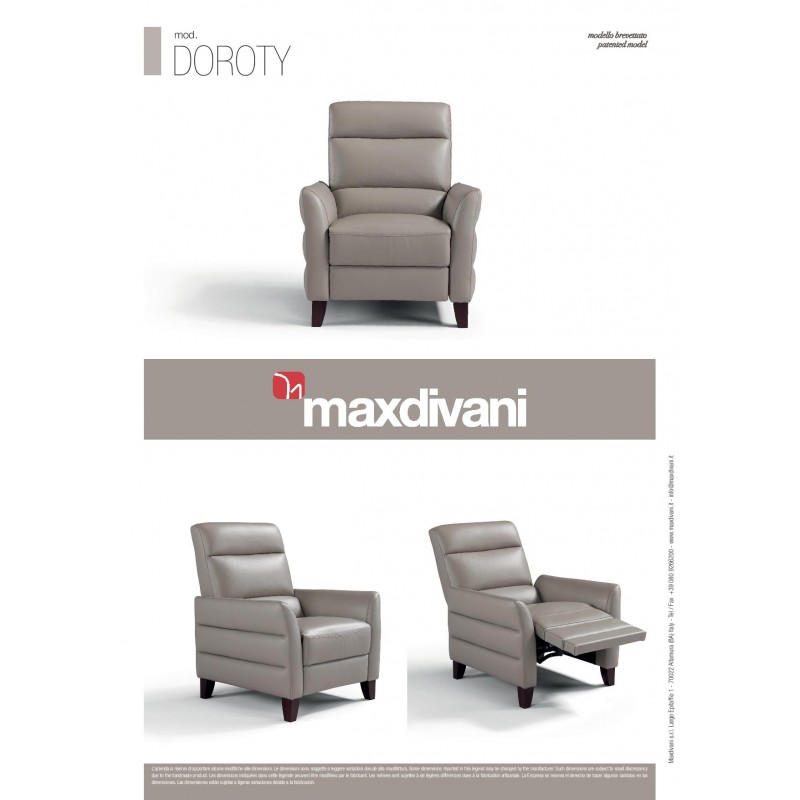 Doroty
MaxDivani Doroty Power Reclining Chair
Versatile and binding recliner armchair, it is distinguished by its horizontal quilting
and by the barcololio with a shape that opens outwards.
With feet in wood with burnished walnut finish, the Doroty armchair fits well in both
day and night environments or in reading corners for moments of well-deserved relaxation.
Chair can be special ordered in your choice of leather, and with or without power.
Chair is stocked as power reclining.
What We Love About MaxDivani Furniture
We believe that MaxDivani has met the standard of our clients' needs by combining the best
of Italian craftsmanship and quality with the best architectural contemporary reclining designs.
Quality Made in Italy

The MaxDivani craft sofas are completely made in Italy.
MaxDivani's sofas are made up of decades of experience, a design between tradition and innovation and a dense weave of precision and design.
This collection of exclusive Italian leather furniture is hands down a far comparison from the rest - we feel like Max Divani is the best!

MaxDivani