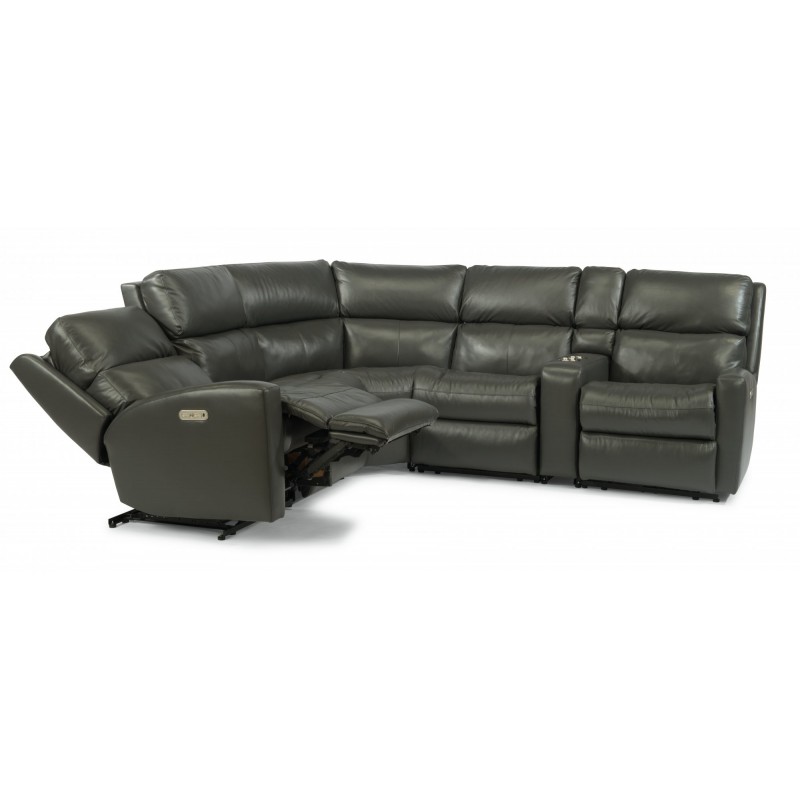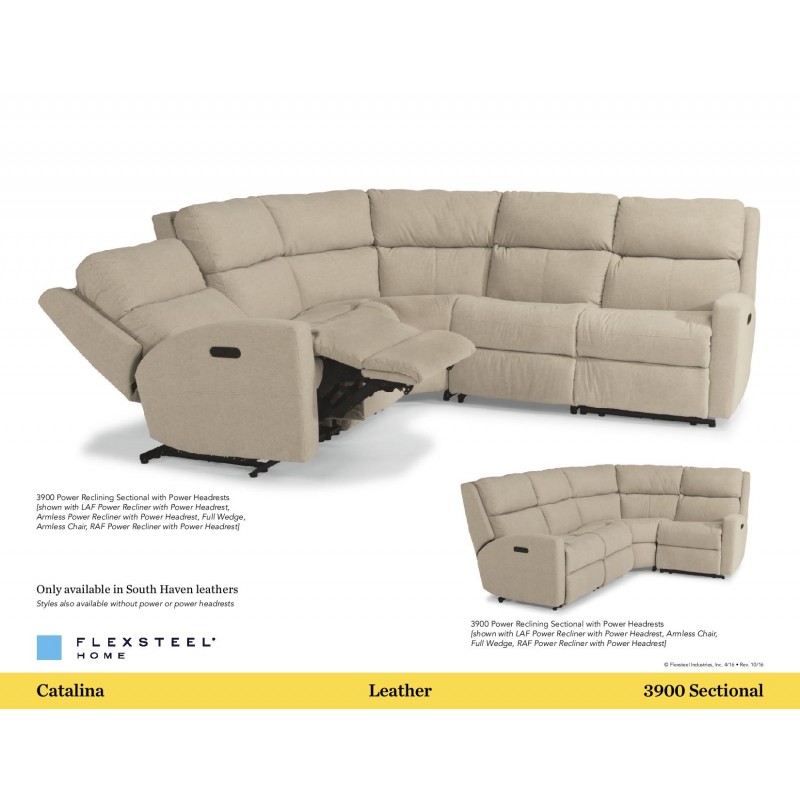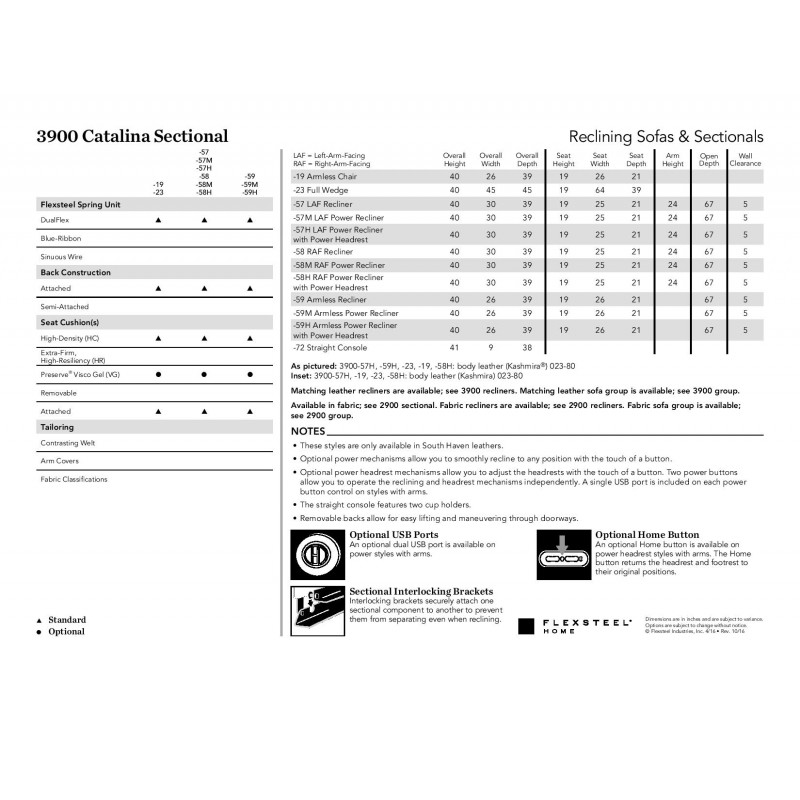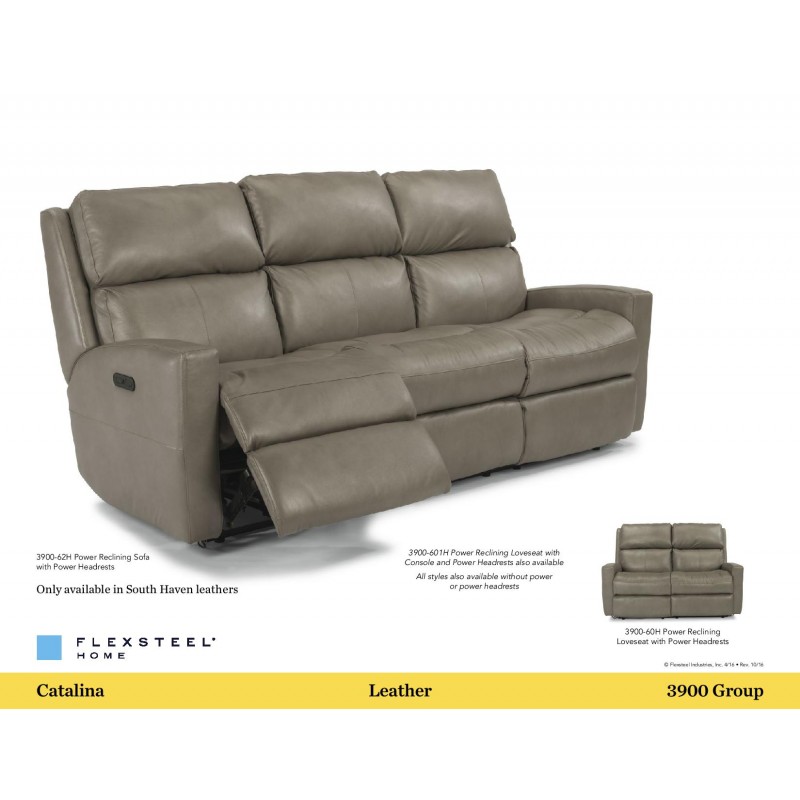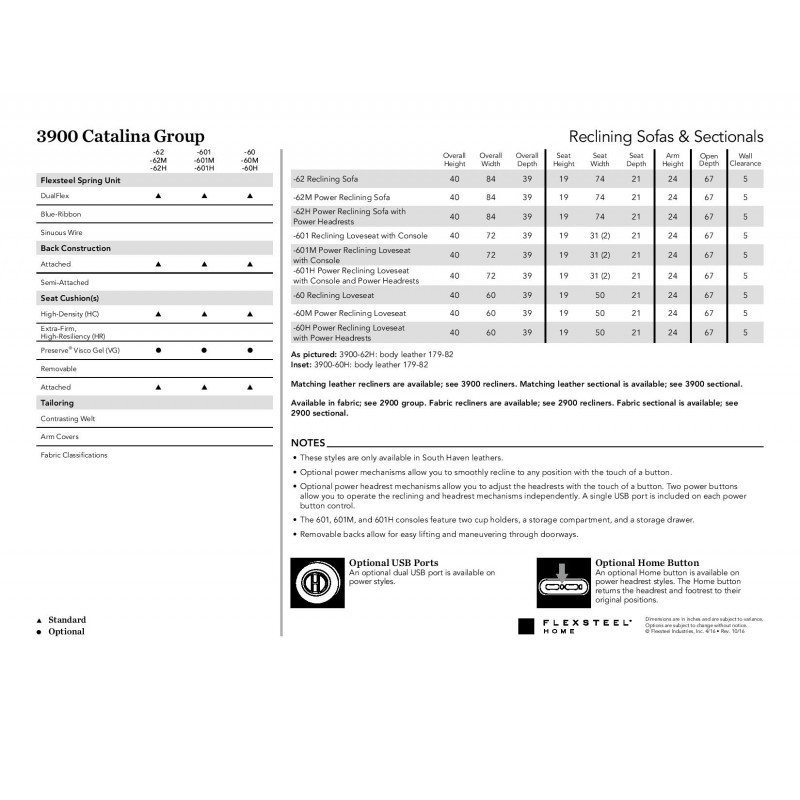 Catalina Reclining Sectional
FLEXSTEEL CATALINA SECTIONAL AND SOFA GROUP
Catalina's contoured seating provides body-hugging, ultra comfort lasting day after day
and year after year. A fully padded footrest and divided back cushions add to Catalina's
luxury and appeal, and its sloped arms and deep-set back wings accentuate its sleek and modern design.
What We Love About Flexsteel
WE STAND BEHIND WHAT WE MAKE.
Our products are built on beliefs and values that evolved through over a century of manufacturing.
We construct our furniture with care and precision, and we hold ourselves accountable for every detail.
We believe the end result makes the extra effort worth the many years it lasts.


Beauty, quality, and
function together.
Our design and construction go hand in hand to create comfortable, long-lasting furniture.
We've proven our commitment to craft through our namesake Blue Steel Spring, which has performed
so consistently since its development that its design has not been radically changed in over 75 years.

Flexsteel