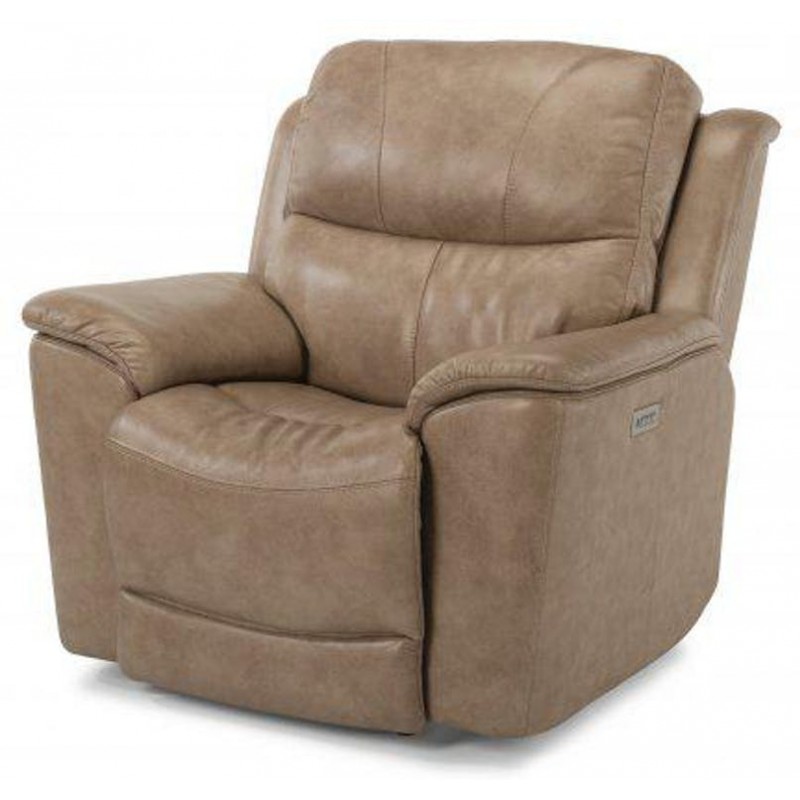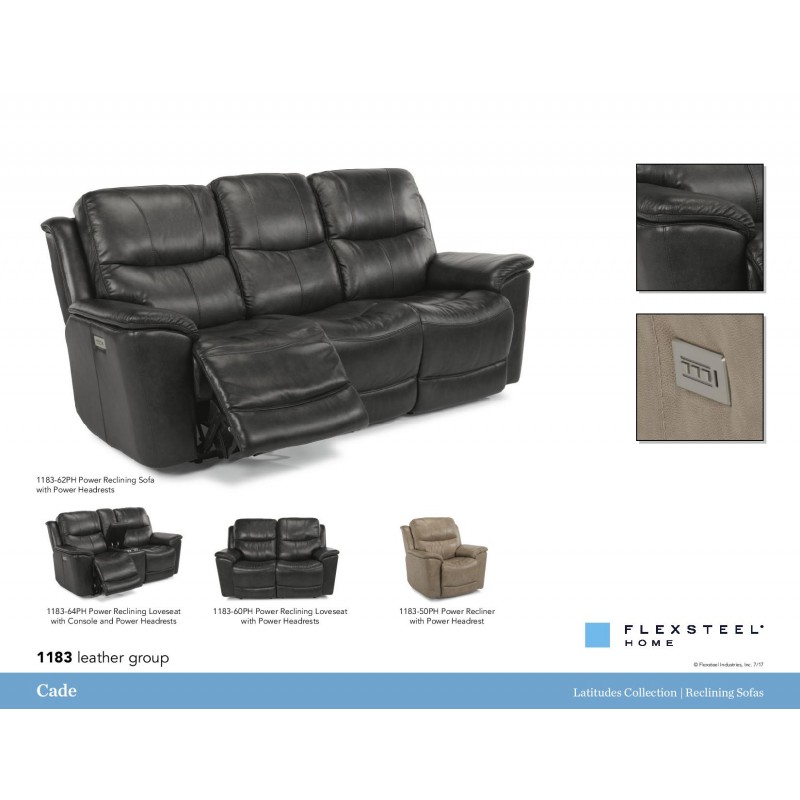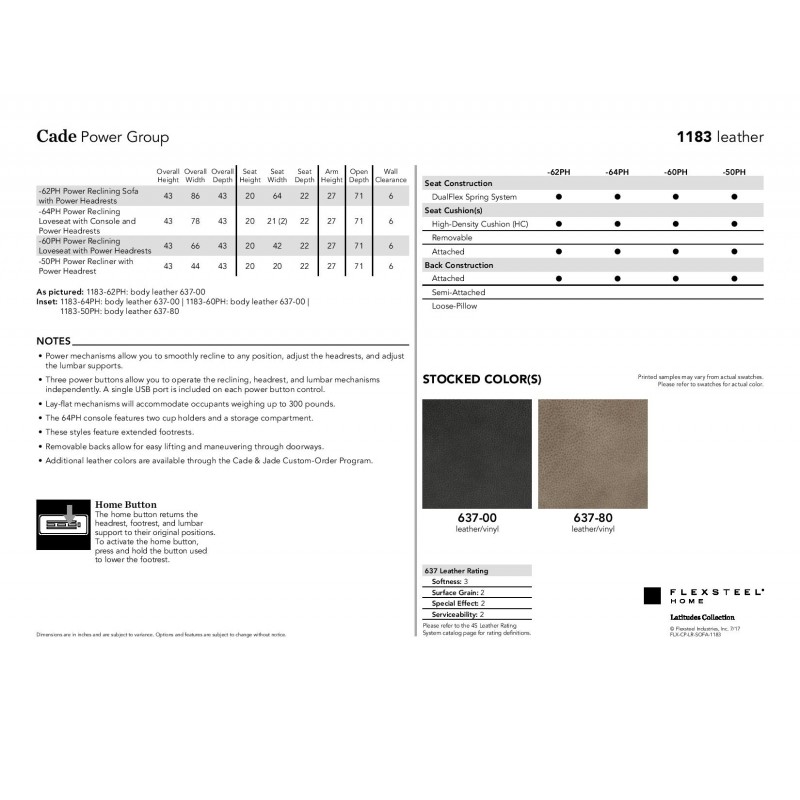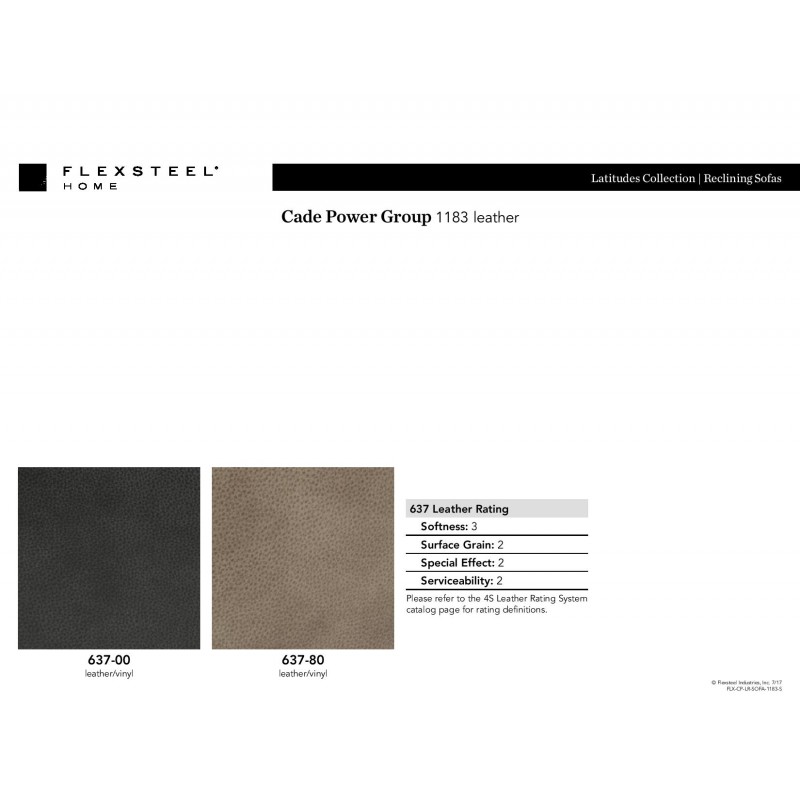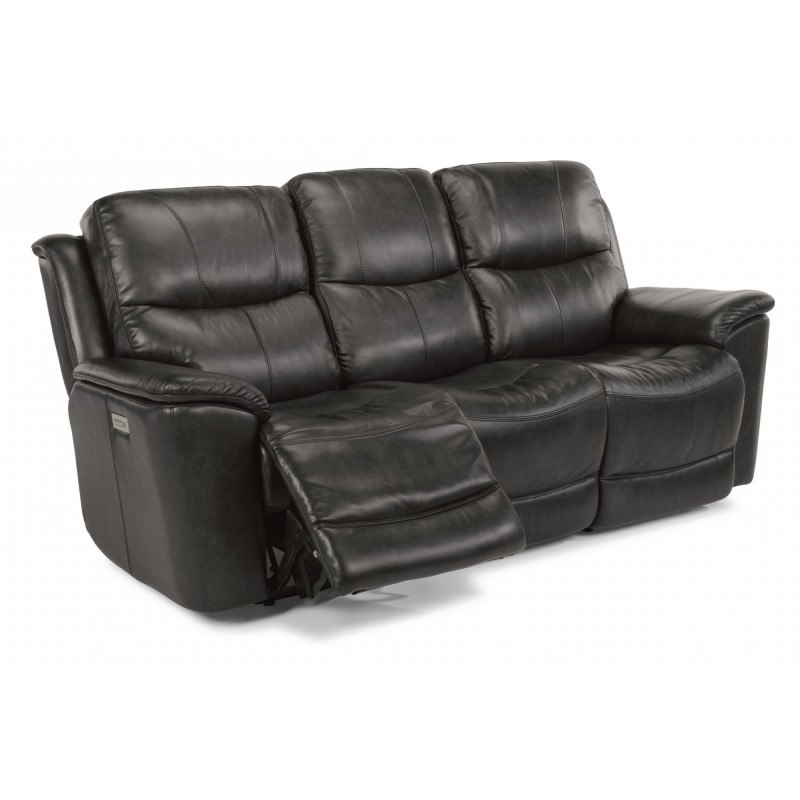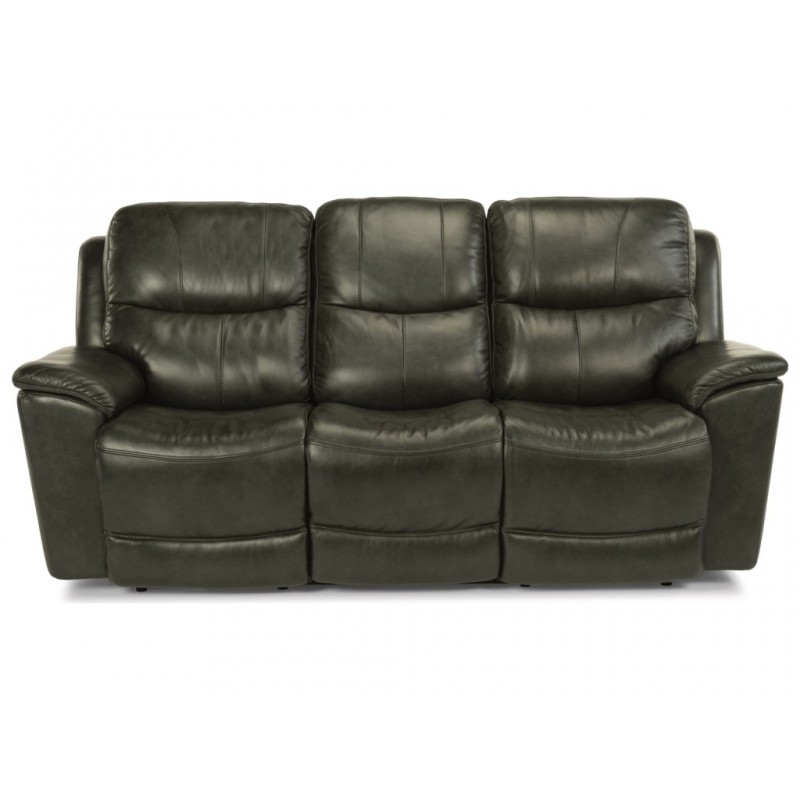 Cade Leather Recliner
FLEXSTEEL CADE LEATHER RECLINER 1183-50PH
Bring an updated yet inviting look as well as functionality into your
home with this power reclining collection. Capturing a great balance,
each piece in this collection offers padded pillow arms and high-density
cushions for a plush look that draws you in while the smooth side panels
and back wings provide a modern touch. Functionality features include i
Independently adjustable reclining, headrest and lumbar mechanisms,
USB ports, and a console love seat option with built-in storage.
This collection truly has something for everyone with four seating options
available in six covers.
What We Love About Flexsteel
WE STAND BEHIND WHAT WE MAKE.
Our products are built on beliefs and values that evolved through over a century of manufacturing.
We construct our furniture with care and precision, and we hold ourselves accountable for every detail.
We believe the end result makes the extra effort worth the many years it lasts.


Beauty, quality, and
function together.
Our design and construction go hand in hand to create comfortable, long-lasting furniture.
We've proven our commitment to craft through our namesake Blue Steel Spring, which has performed
so consistently since its development that its design has not been radically changed in over 75 years.

Flexsteel