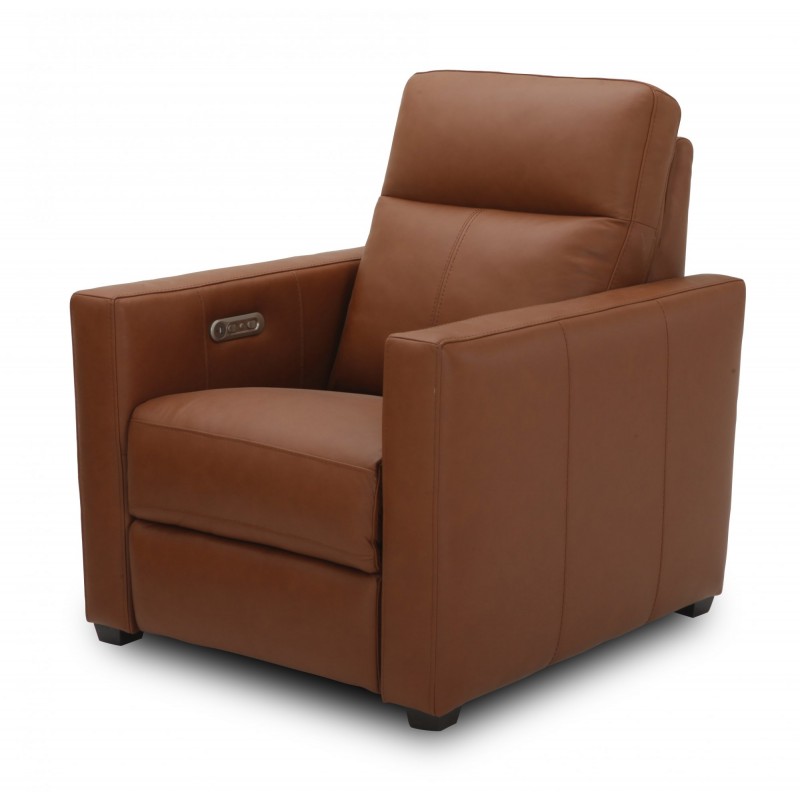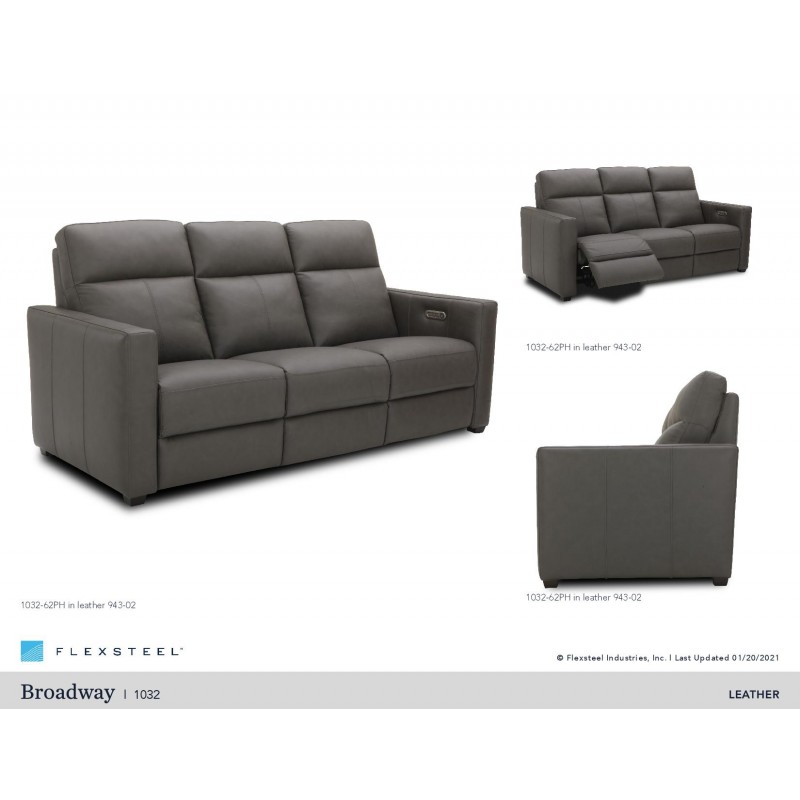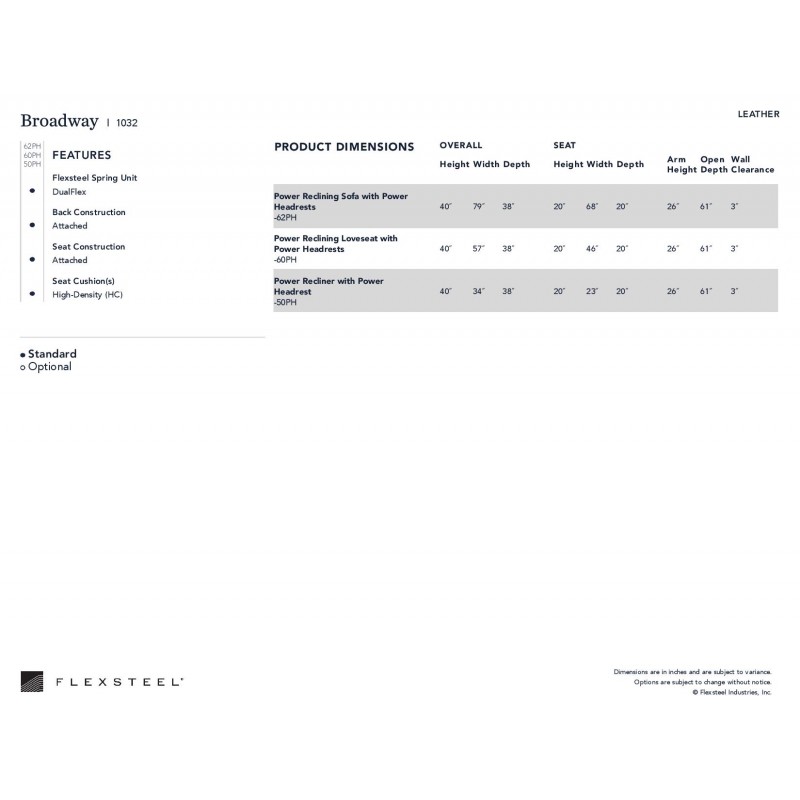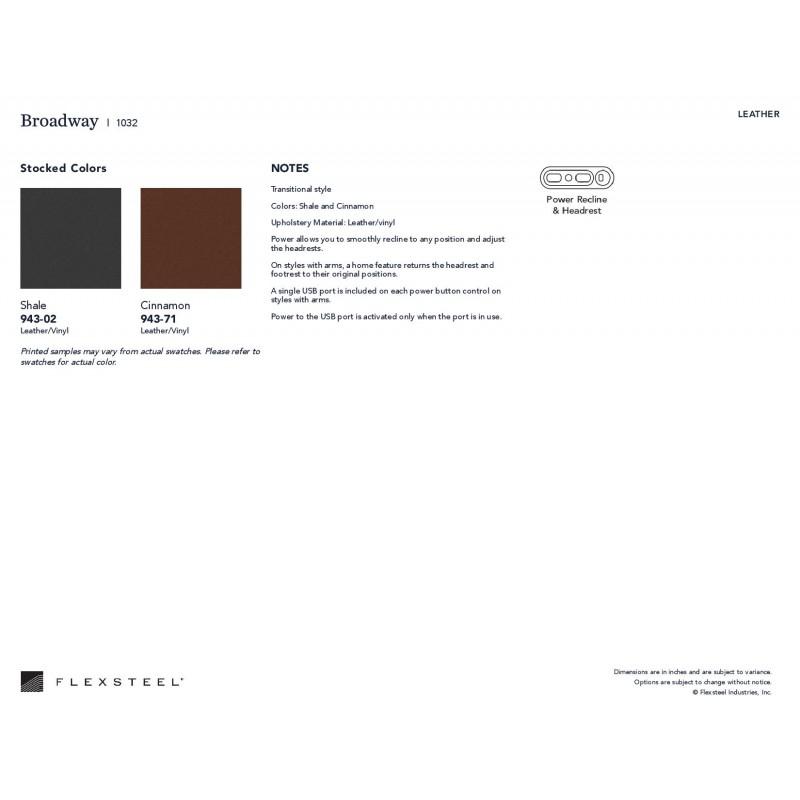 Broadway Reclining Chair
FLEXSTEEL BROADWAY RECLINING CHAIR
1032-50PH
Shale or Cinnamon Leather colors available.
Broadway
POWER RECLINER WITH POWER HEADREST
40"H x 34"W x 38"D
Clean lines and plush elegance.
Broadway is an off-the-floor style, designed to look like stationary furniture, yet has reclining functionality. This power recliner features a square arm and side panel for a clean, architectural look. The Blue Steel Spring ensures this piece is in it for the long-haul. The power button adjusts the headrest and recline independently, letting you change angles from an upright to a fully reclined position - but not lose your ability to watch your favorite game or show when fully reclined by using the power headrest option to raise your head and neck.Charge your electronics with the provided USB port in the power button. A high-density seat cushion provides a supportive seat for years to come. Broadway's slightly angled back provides ideal support for watching a late night movie or taking a quick nap.
What We Love About Flexsteel
WE STAND BEHIND WHAT WE MAKE.
Our products are built on beliefs and values that evolved through over a century of manufacturing.
We construct our furniture with care and precision, and we hold ourselves accountable for every detail.
We believe the end result makes the extra effort worth the many years it lasts.


Beauty, quality, and
function together.
Our design and construction go hand in hand to create comfortable, long-lasting furniture.
We've proven our commitment to craft through our namesake Blue Steel Spring, which has performed
so consistently since its development that its design has not been radically changed in over 75 years.

Flexsteel