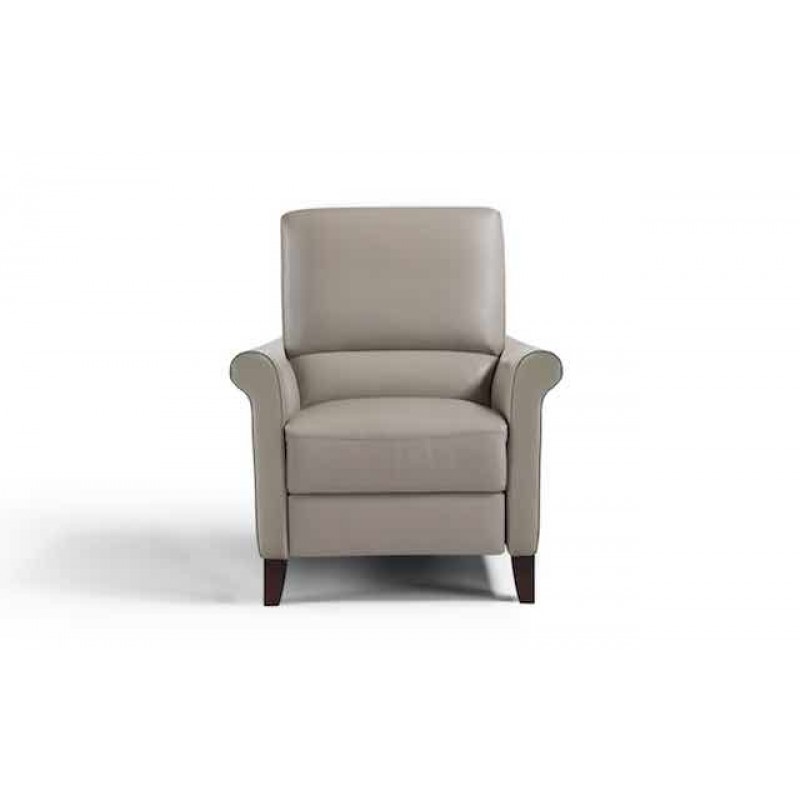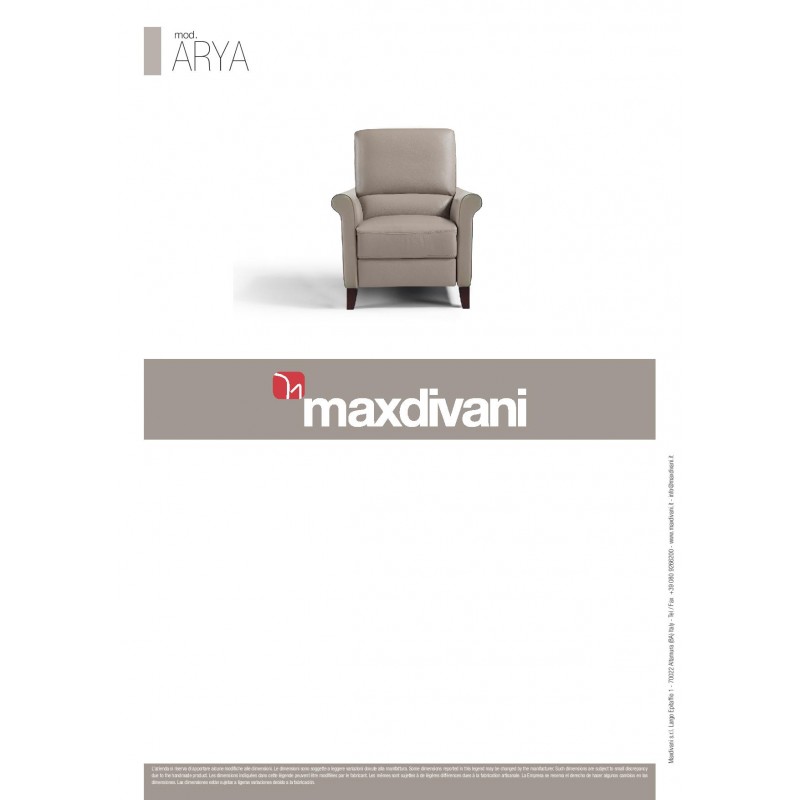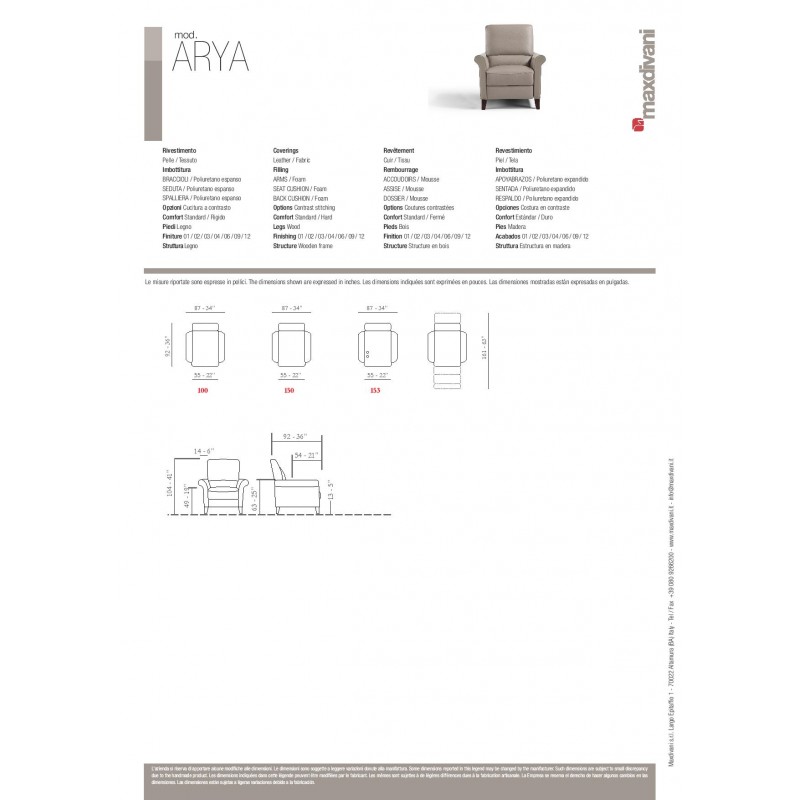 ARYA PUSHBACK RECLINER
MAXDIVANI ARYA PUSHBACK RECLINER
153 PUSHBACK RECLINER
This frame is available in 6 leathers at special promotion pricing.
Leather 20203 Vanilla
Leather 20218 Light Taupe
Leather 20237 Texas Orange
Leather 20245 Navy
Leather 20246 Pecan Brown
Leather 20265 Light Grey

Rounded arm style with high leg look. This chair matches well with the
MaxDivani Roman Sofa Group
What We Love About MaxDivani Furniture
We believe that MaxDivani has met the standard of our clients' needs by combining the best
of Italian craftsmanship and quality with the best architectural contemporary reclining designs.
Quality Made in Italy

The MaxDivani craft sofas are completely made in Italy.
MaxDivani's sofas are made up of decades of experience, a design between tradition and innovation and a dense weave of precision and design.
This collection of exclusive Italian leather furniture is hands down a far comparison from the rest - we feel like Max Divani is the best!

MaxDivani