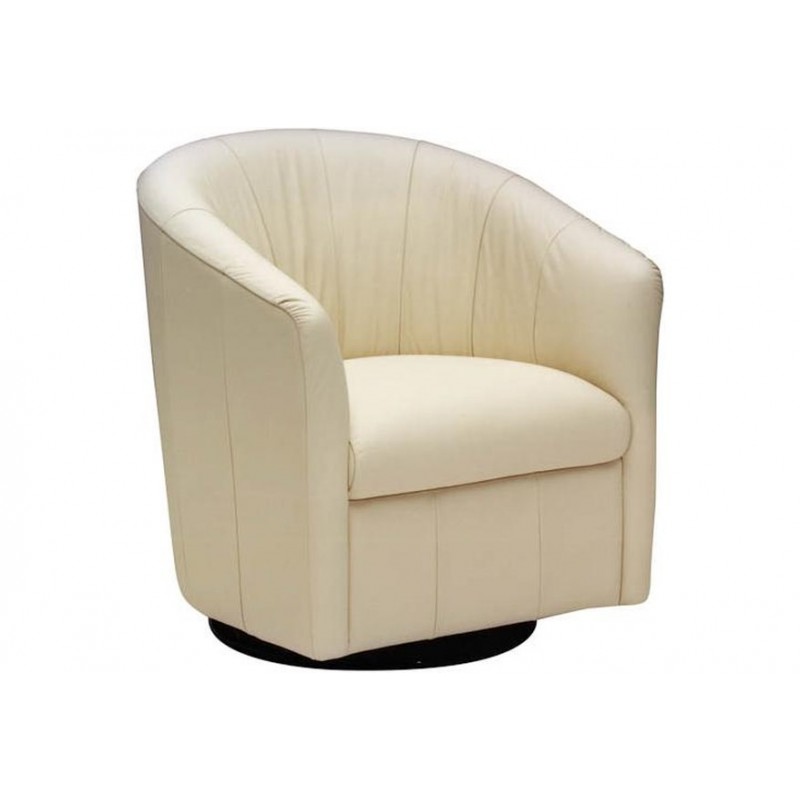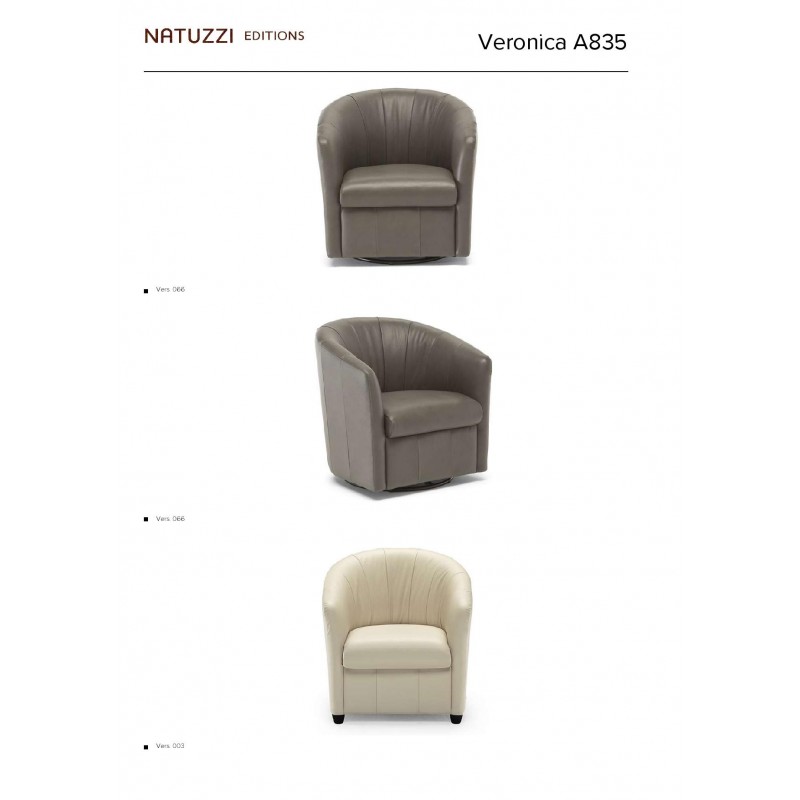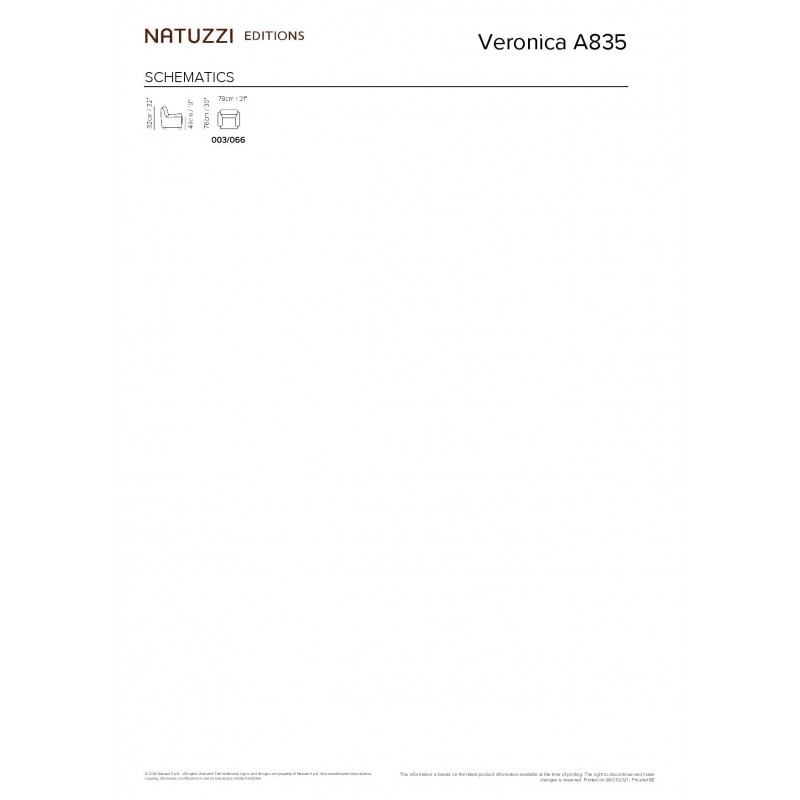 A835 SWIVEL CHAIR
NATUZZI A835-066 SWIVEL CHAIR
A835-003 BARREL CHAIR WITH WOOD FEET
Accent your living room or den with this contemporary leather swivel chair. A stylish quality
is achieved through the curved barrel back and slope of the arms. The deep seat and high
back exude comfort. Options include castors or a swivel bottom.
Available in Natural, Cherry, Dark Natural, Wenge, Mahogany, Rosewood, Walnut, Tobacco, and Whitened Oak
Swivel Base
What we love about Natuzzi Editions!
An Italian story of comfort and designs.
Natuzzi Editions is one of the most recognized brands in global furniture.
With many differing styles and highly customizable frames designed in Italy you may choose from
different seat widths, reclining, stationary, or a sectional. Also choose from many Italian leather grades
and colors. 100% Italian Leather. Natuzzi controls 92% of of the raw materials that make up their furniture
from leather, wood and padding.
Natuzzi Editions is simply the most comfortable seating
whether you are wanting to recline, or lay down for a nap.
Peerless Furniture & Leather Gallery
St Louis, MO 62208

Natuzzi