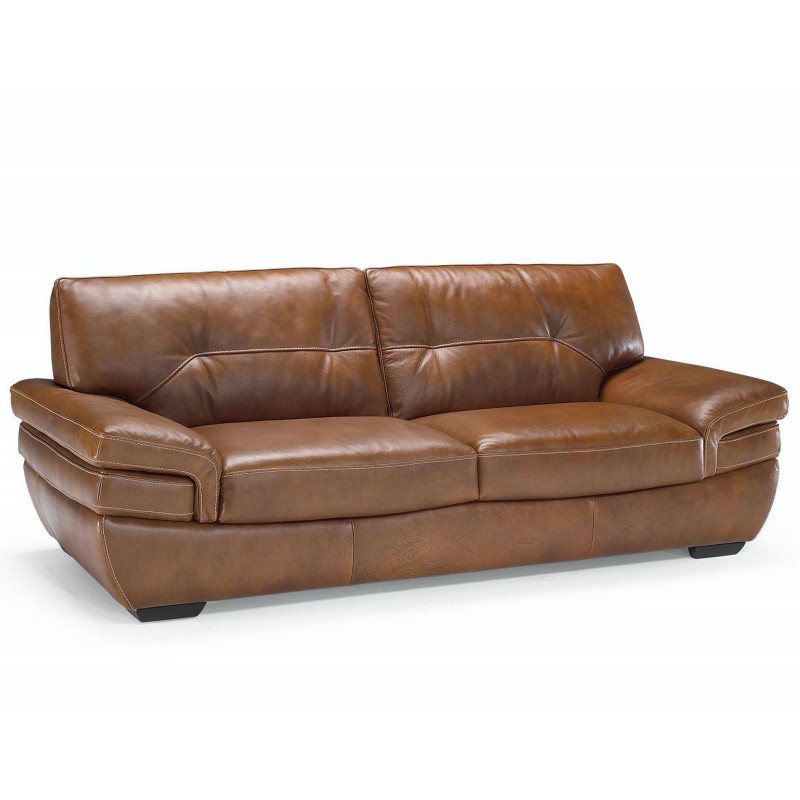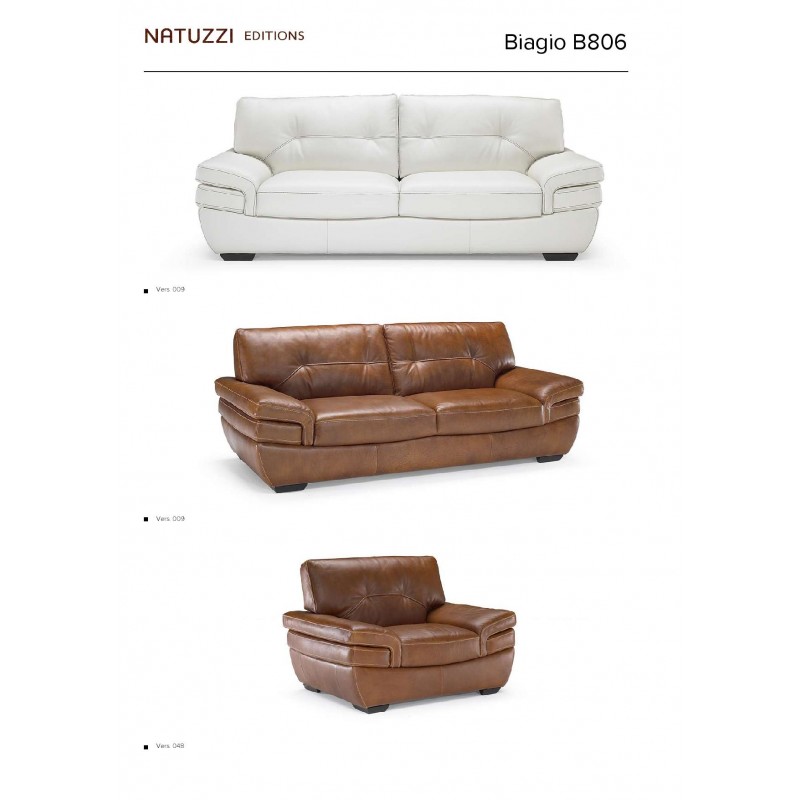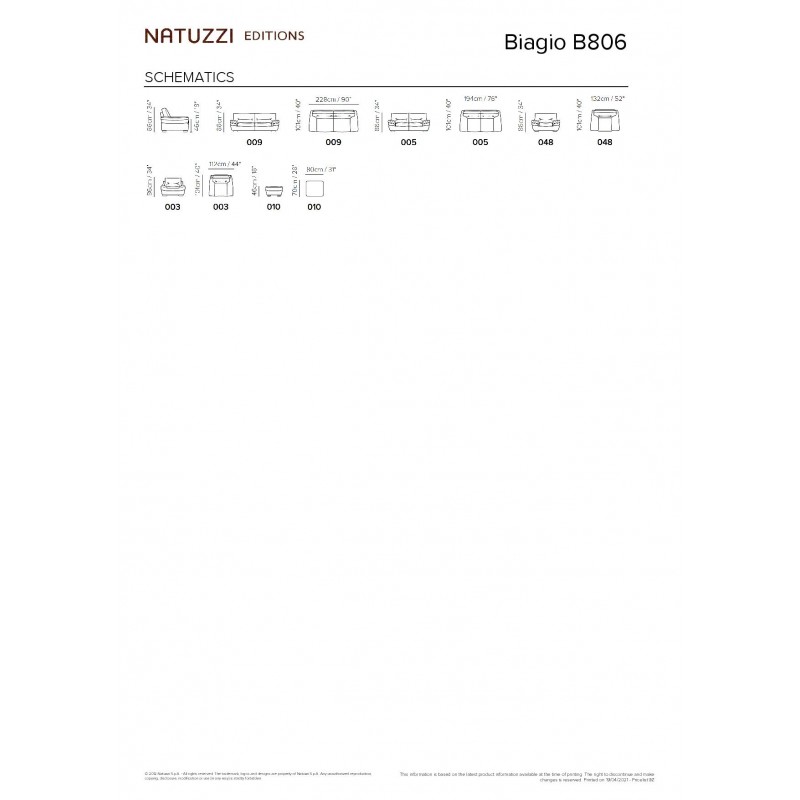 B806-009 LEATHER SOFA
NATUZZI B806-009 LEATHER SOFA
This inviting leather sofa begs you to sit down or lay down and take a load off for the entire night.
Plush, comfortable and accommodating, the Biagio Top Grain Leather B806 Sofa has
thick, overstuffed cushions for you to enjoy, both as the seat cushions and as the back cushions.
The seat cushions are smooth and almost sit flush in height with the angular, semi-saddle arms
on either side of the cushions. The back cushions are just as abundantly stuffed but instead of being smooth,
are instead button tufted for a bit of detail.
The entirety of the Biagio B806 Sofa is upholstered in 100 percent top grain leather, providing
you with a luxuriously appealing sofa for any traditional living or sitting area in the house.
Four blocky, chunky, slightly tapering feet stylishly support the seating solution.
What we love about Natuzzi Editions!
An Italian story of comfort and designs.
Natuzzi Editions is one of the most recognized brands in global furniture.
With many differing styles and highly customizable frames designed in Italy you may choose from
different seat widths, reclining, stationary, or a sectional. Also choose from many Italian leather grades
and colors. 100% Italian Leather. Natuzzi controls 92% of of the raw materials that make up their furniture
from leather, wood and padding.
Natuzzi Editions is simply the most comfortable seating
whether you are wanting to recline, or lay down for a nap.
Peerless Furniture & Leather Gallery
St Louis, MO 62208

Natuzzi