15 Aug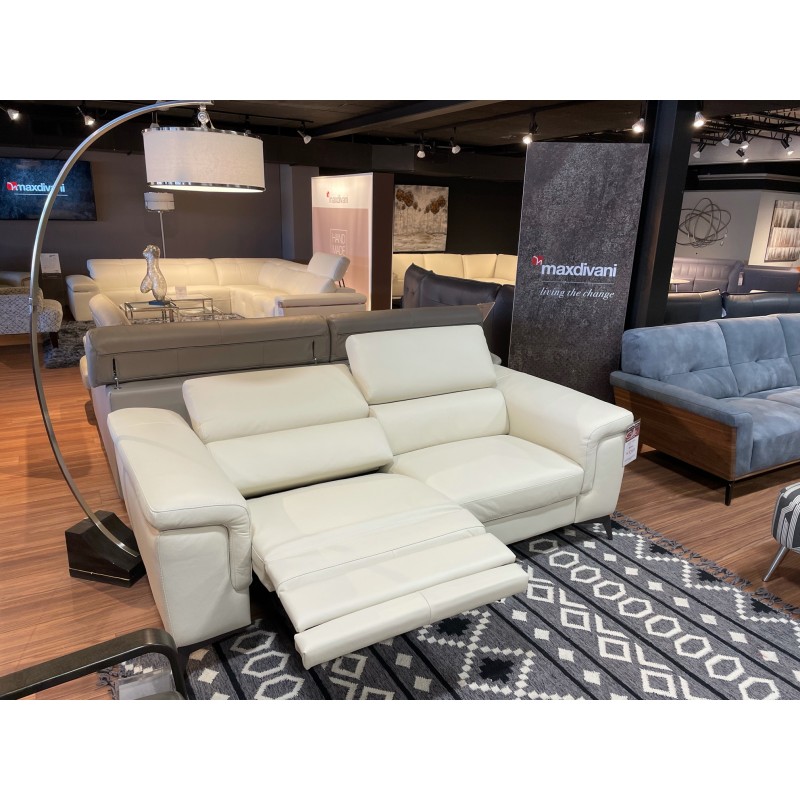 Sleek, simple furniture is trending in popularity right now. People like simplicity and want the furniture's design style to speak for itself. This is why one of the most popular brands available on the market right now is MaxDivani. This brand is beautifully crafted with a modern twist to it. Regardless of what interior style you have, we think you're going to love what this brand has to offer.
Right now, the MaxDivani Alfa Reclining Sofa is one of the featured brands at Peerless Furniture. The Alfa line is offered in sectional, sofa, and recliner frames. You can check out the reclining sofa above in white leather. There are a few other leather colors that you can choose from, too, though. There are also different configurations for the sectional, so you can purchase only the pieces that you want or need for your space. You could also purchase a sofa and loveseat if you don't feel like going with the full sectional option. This reclining sofa is extremely comfortable as well as stylish. You can trust that you're going to have many years of relaxation when you purchase a MaxDivani leather sofa. With the MaxDivani Alfa line, you're getting furniture that will look great and feel great for years to come.
The team at Peerless Furniture wants to help you find the best furniture for your needs. You can find amazing brands when you shop at this store. You can find the perfect Springfield, IL leather reclining sofa when you shop with the super helpful team at Peerless Furniture. Either shop at their store or visit them online to shop through some of their current inventory. Regardless of which way you shop, you're going to find some fantastic furniture.