05 Jun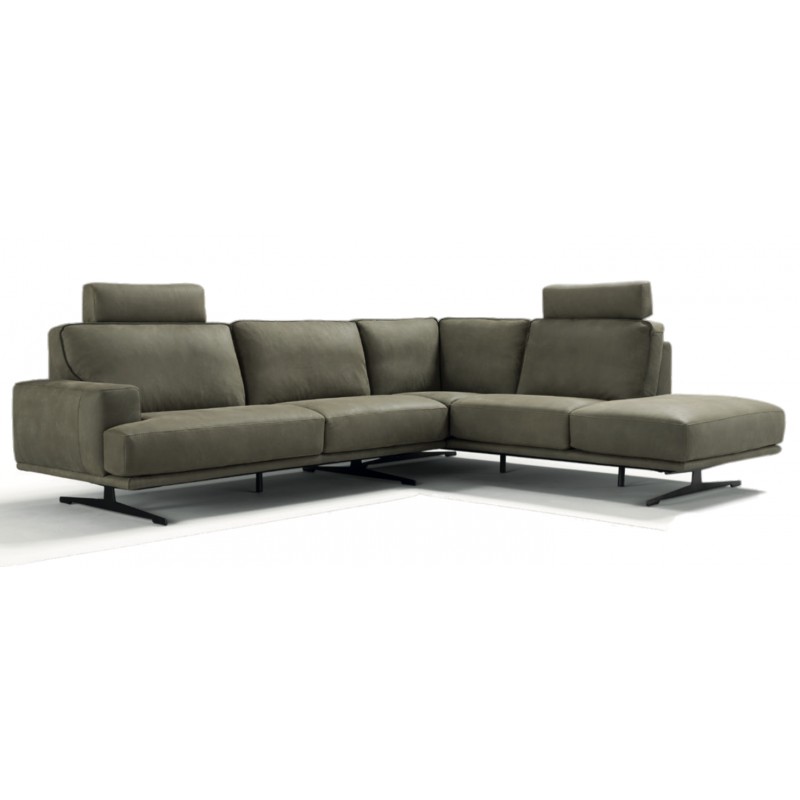 One of the best modern leather furniture brands on the market right now is MaxDivani which you can find at Peerless Furniture. This brand creates stunning furniture with a contemporary flair that you're going to love. This furniture brand will be able to offer you tons of style, but it is also comfortable and durable. So if you're ready to find the furniture of your dreams, then check out this brand at Peerless Furniture. You can almost guarantee that you'll find what you want at this local furniture store.
Right now, you can find the Brunello sectional from MaxDivani at Peerless Furniture. I love this sectional for a few reasons. The first is its sleek contemporary styling. It's straightforward and looks spacious. This piece is available in different sizes, so you can order the right dimensions for your home. It also has a cocktail ottoman, sectional bumper ends, the l corner, and more. You can choose from leather or fabric upholstery on the Brunello, as well. This sectional is incredibly stylish, which will add to the decor of your living room. It's also going to be super inviting for those who visit your home. If you like to entertain and have people over, the Brunello sectional is an excellent option for your home. The image above is of the Brunello sectional that is currently available at Peerless Furniture.
At Peerless Furniture, you're going to be able to find stylish leather furniture in Kirkwood MO that your home needs. You can shop online or visit them in-store for a better look at colors, cushions, and fabrics. Their team will work with you to ensure that you look through all of their options before settling on a piece to purchase.