20 Jan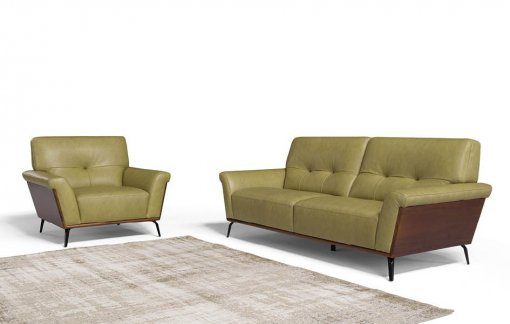 You deserve something special for your home, and Peerless Furniture has what you need. You'll find a ton of great furniture options whenever you shop at this local store. The store's team will help you throughout your entire shopping process to ensure that you have an easy time finding what you need. With great brands like MaxDivani, Natuzzi Editions, and Flexsteel, finding something you love will be easy.
Right now, you can find the MaxDivani Noa Collection. This is known as the pride of the contemporary collection from MaxDivani. This collection gives you all the great 70s vibes with sloped armrests, a wooden shell, tufted back cushions, and black feet. It offers comfort with the best style for your modern home with a twist of vintage. The wooden pieces of this collection will have a walnut finish which is a great medium wood color, not too light or too dark. Every piece of MaxDivani furniture is going to be created in Italy with Italian leather. They have really high construction standards, so you don't have to worry about your furniture falling apart.
If you're ready for your home to give off the groovy feelings you've always dreamed of, then you need to head over to Peerless Furniture today. You don't want to wait around and miss out on this incredible collection of furniture. Visit this local leather furniture store near Carbondale, IL, and take an up-close look at either this collection or many of the other options available. You'll be super pleased with the variety you find in stock at Peerless Furniture. We can't wait to help you make your home more stylish and comfortable.