10 Sep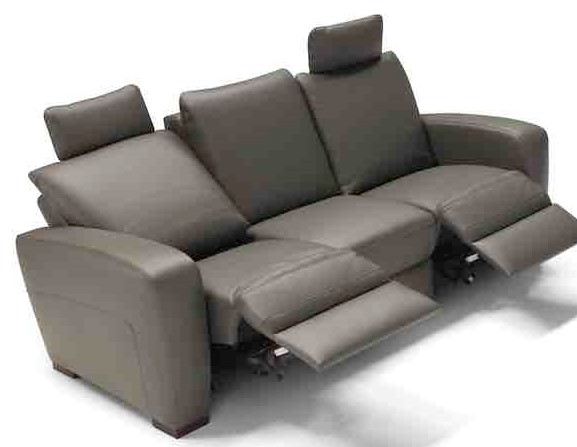 Peerless Furniture is a local furniture store that strives for excellence in every aspect of its business. That's why they only offer the top brands on the market. Each one of the brands that they offer will be the height of comfort without compromising on style or durability. Whether you like a super firm cushion or something that will conform more to your body, they'll have what you need at this St. Louis leather furniture store. When you buy a sofa, sectional, or recliner from brands like MaxDivani, Flexsteel, or Barcalounger, you can't go wrong.
When you visit Peerless Furniture, make sure that you check out the MaxDivani Edison sofa group. This sofa group has a casual, transitional style that would look lovely in many different homes. It is offered in the loveseat, chair, recliner, and sofa with a matching ottoman. You can purchase it and choose which wood leg finish you like. Buyers will also be able to enjoy an independently adjustable headrest along with the legrest. You can talk with the team over at Peerless Furniture to see if there are other leather color options for this sofa group. The MaxDivani brand has extremely high standards for the products it creates with fine Italian craftsmanship. This brand has been creating furniture for decades and they know what they are doing. If you were to purchase items from this sofa group, you'd be setting your home up with the absolute best.
You can check out all the great brands and styles of furniture by either dropping by the Peerless Furniture store or checking out the website. Either way, you'll be starting the shopping process for beautiful furniture that will be able to last you a lifetime with comfort and style that will not be compromised.