05 May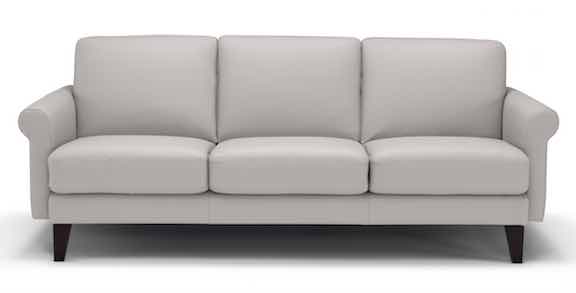 Finding the perfect sofa isn't challenging whenever you shop at Peerless Furniture. This local furniture store has excellent leather reclining sofas in St. Louis and so many other great products to offer you. A few of the brands that you can find there include MaxDivani, Flexsteel, and American Leather. You can trust that any piece of furniture that you purchase from this store will be able to last you a lifetime.
If you were to visit Peerless Furniture right now, you would be able to find the MaxDivani Roman sofa group. Within this group, you will find a chair, loveseat, sofa, and ottoman. All of these pieces are offered in a few different colors. These colors include vanilla, light taupe, texas orange, navy, pecan brown, and light grey. This style has a very simple design with rounded arms and high legs. You can choose between five different wood leg choices. You'll have some fun options if you decide you want to purchase something from this group. MaxDivani uses only genuine Italian leather to create its contemporary furniture. The Roman sofa has a simple design, but the structure and stunning leather speak for themselves.
In order to feel confident in your purchase of new furniture, you need to visit Peerless Furniture and check out some of the items in person. The stationary MaxDivani Roman sofa is going to be a great pick for many homes because it has a simple design that will allow it to work with many styles. Visit Peerless Furniture today to test out this sofa or move on to other pieces that you may want to bring home. Stop by their store or visit the Peerless Furniture today.