20 Jan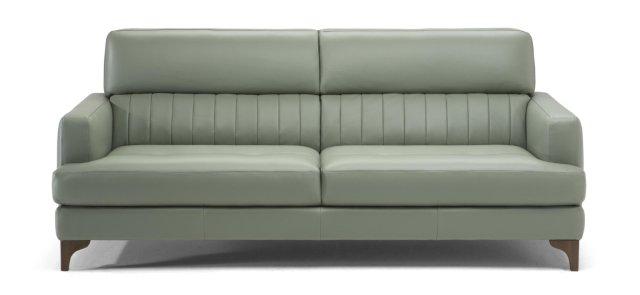 My home has three not-so-small dogs living it. You'd think that this fact alone would prevent me from owning any leather furniture. Coming from someone who has purchased cheap furniture in the past, I can say great quality furniture is the way to go. Peerless Furniture has a selection of leather furniture that could work perfectly for your home with pets.
Some of the amazing brands you're going to find at Peerless Furniture include Flexsteel, MaxDivani, Natuzzi Editions, and so much more. These brands have a variety of leather to choose from. For instance, they have a pigmented leather, which has a heavy coating of superior stain and fade resistance. This leather is protected, so you won't have to worry about your pets scratching or staining the surface. The semi-aniline leather is really great at resisting stains, as well. The other brands offered will also have leather with protective coatings. With pets, this is the best way to go. Not to mention, if you spend money on these brands once then, you'll benefit in the long run. Cheap furniture is great in the beginning because it's super affordable. However, you have to replace it in a couple of years because it will start to fall apart quickly.
If you're tired of the same cookie-cutter brands of furniture found at every box store in town, then you need to visit Peerless Furniture. This leather furniture store near Granite City will surely be able to support you in your furniture buying process. They will never pressure you into purchasing anything. They'll just support you along the way to help relieve some of the stress of furniture shopping.