10 Nov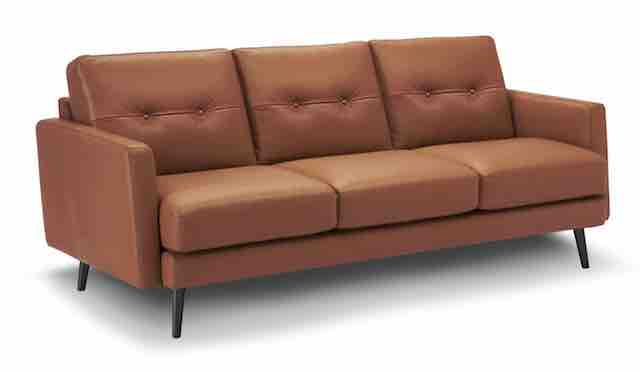 Shopping at Peerless Furniture means you're getting top brands like Flexsteel, MaxDivani, and American Leather. They have so many great brands and styles available at this local store. You'll always be able to find amazing leather furniture when you shop here too. If you've been searching for the right piece of leather furniture, then Peerless Furniture is exactly where you need to be looking.
Right now, you can find the amazing Amos stationary leather sofa group. This collection can come in a chair, loveseat, sofa, and ottoman. This stationary collection is incredibly stylish but not over the top. It could look beautiful in a variety of different interior styles. You can also select from six different leather colors. You can choose from vanilla, light taupe, texas orange, navy, pecan brown, and light gray. It comes with a button tuft back cushion and wooden legs. At the moment you can get a great deal on this sofa group because Peerless Furniture is running a promotional price. You can learn all about this by visiting their showroom. You can purchase all of the Amos pieces or mix and match with pieces from other lines that you can find at Peerless Furniture store.
If you're interested in the lovely Amos sofa, chair, or loveseat, you should head on over to Peerless Furniture store. There is no telling how long they will last in their inventory since they are offering such a great deal. Make sure you drop by this local store soon to take a look at the Amos sofa group in person. Their team can help answer any questions you may have. They can also help you find the perfect pieces of furniture to go along with the Amos sofa.