20 Dec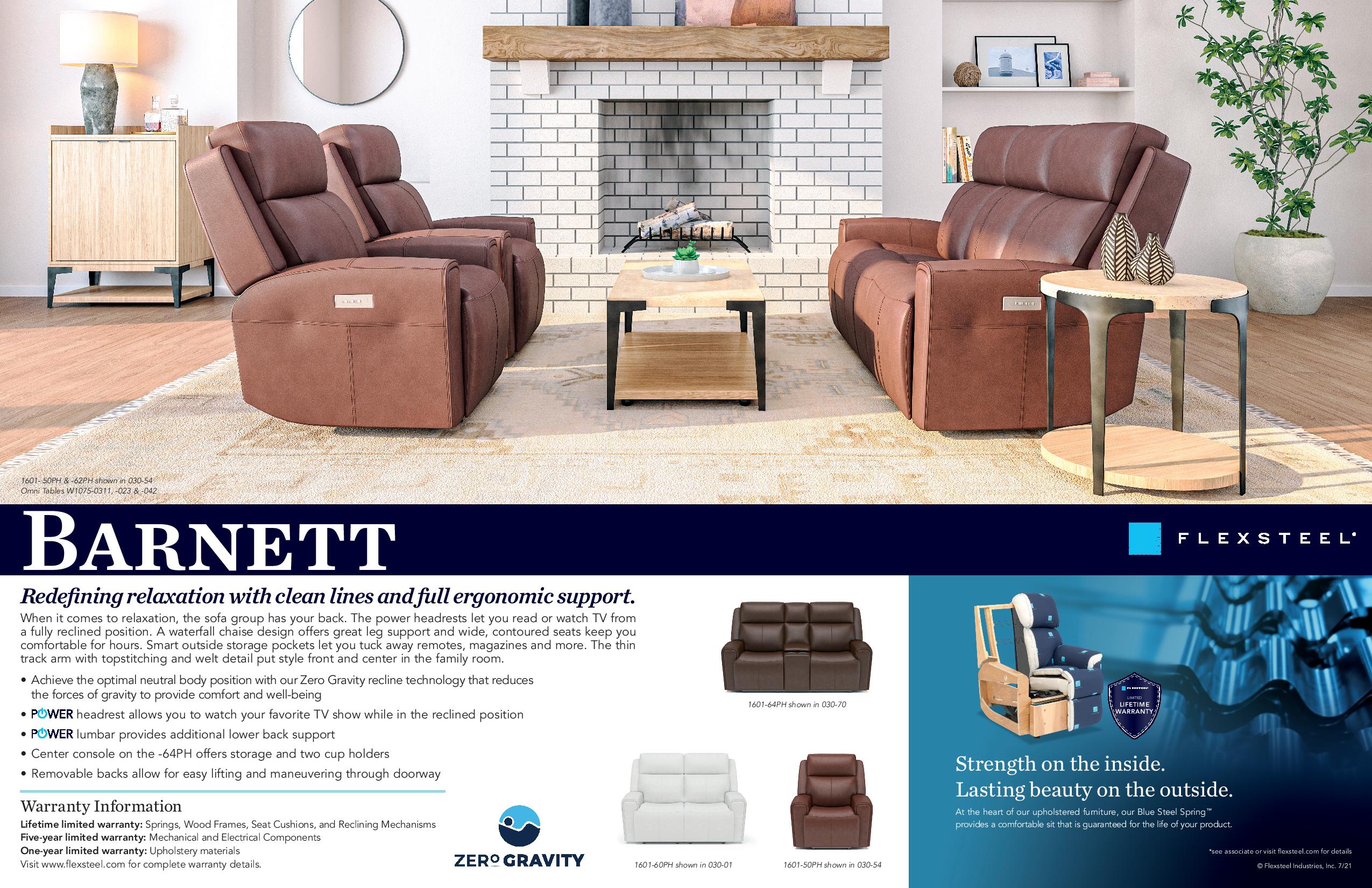 Flexsteel furniture is a brand that you're going to be able to find at Peerless Furniture. This local store has a lot of great brands, but their most popular is probably the Flexsteel line. With this brand, you're going to find a variety of styles that can work well in many different homes. They range on the more classic side of design, but they definitely have items that are going to work well in more modern homes.
If you visit Peerless Furniture today, you'll be able to find the Flexsteel Barnett reclining sofa with lumbar. This sofa is beautiful and protects your back with lumbar support. With this sofa, you're also going to get power headrests that let you adjust for the perfect reclining angle to read or watch tv while you're fully reclined. This sofa has wide seats that contour to offer you an abundance of comfort. They also have built-in convenient outside storage pockets that allow you to store remotes, magazines, or books without cluttering up the area or losing them in the cushions. If you love this sofa, you'll be excited to hear that it is part of a group that can be built as a loveseat, a loveseat with a built-in storage compartment, and a stand-alone recliner.
You can make the Barnett reclining Flexsteel sofa near O'Fallon, MO, yours by taking some time to visit Peerless Furniture and checking it out for yourself. You're sure to love what this beautifully crafted sofa has to offer. If this isn't the right piece for your home then, you can talk with the sales team, and they'll help you find whatever it is that you're looking for.