25 Dec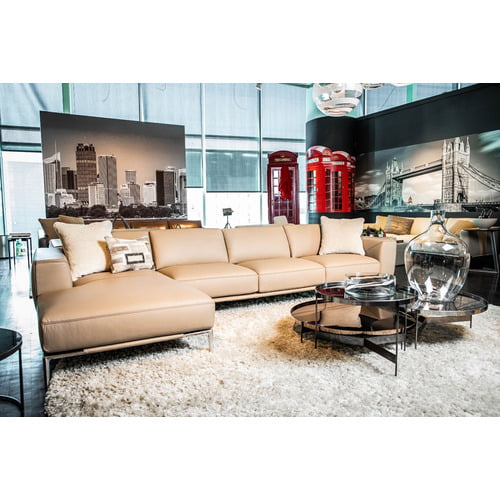 You need leather furniture, and we have what you've been looking for at Peerless Furniture. We've got several different brands of furniture that you're going to love. A few of the great brands you can find here now include Natuzzi Editions, Flexsteel, American Leather, and MaxDivani. Each one of these brands has its own style, but you can trust that they are all durable and comfortable. Leather furniture is so durable that it will be able to hold up in homes with kids and pets. Now that's saying something. If you're looking for a new leather piece of furniture, then you'll benefit from shopping here.
You can currently find the American Leather Manhatten Sectional, which is a modern styled sectional that is influenced by European design. It has stiletto legs and an ultra-thin deck with a few different options for upholstery colors as well as stitching options. This is an incredibly designed sectional that will add a lot of style and comfort to your living room. It has wide and deep seats too, which is going to be great for relaxing. When you buy a piece of furniture from brands like American Leather, you can trust that it is going to last you for many years to come. This brand builds their furniture to last not to hold up well in the showroom and then fall apart in just a few short years. Your saving money when you buy furniture like this because you'll never have to replace it.
Visit Peerless Furniture, a leather furniture store near Glen Carbon, and check out our amazing selection of leather sectionals and more. You'll love what we can offer to your home.