10 Feb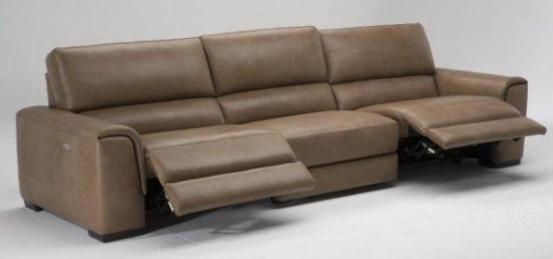 If you are ever debating on whether to purchase a leather or fabric sofa, then you've come to the right place. The answer is that leather furniture is an excellent choice. A leather sofa is a piece that will go with any style of your choice and fit any lifestyle. Even though you decided on the leather, you still have many more options to choose from. The most important is where you will be purchasing it from, and you should shop at Peerless furniture. Leather furniture is super customizable, so you'll have design choices to pick out. Those other choices include the color, style, brand, and even the sofa's overall design. Here at Peerless, you will be able to find a wide variety of leather brands. If high-quality and show-stopping furniture is what you are looking for to fill a space in your home, then start your shopping here at Peerless Furniture.
Leather is overall the perfect option for most people who are shopping. It is an easy-to-clean material. This is great for those of us who are accident prone or homes with pets or children. Lucky for you, Peerless has such a fantastic variety of all leather furniture. Whether you want to invest in a sectional, recliner, sofa, or a loveseat, they have everything to offer. When shopping here, if you are struggling at any point in your time at the store, their team of workers would be happy to answer any questions you might have. The leather at this store is high-quality, durable, and it is sure to last you a lifetime.
Stop your hesitation, get that leather reclining sofa near St. Louis by shopping at Peerless for all your furniture needs. The store has the best, most hard-working team that wants the absolute best for each and every customer.