10 Jan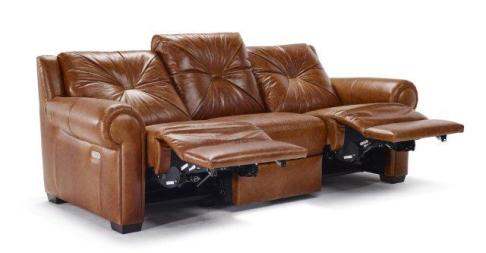 In the furniture world, not all brands are created equally. When you buy brands from furniture chain stores instead of places like Peerless Furniture, you're getting a big quality difference. Luckily, every brand at Peerless Furniture is going to be equally as high-quality as the next. When you buy brands like Flexsteel, Natuzzi Editions, or MaxDivani, you're getting brands that prioritize comfort, style, and durability.
You'll find so many great pieces of furniture at Peerless Furniture. One of my personal favorites is the Natuzzi B754-064 Stationary Sofa. This stunning white sofa is simple yet stylish. This would look beautiful paired with a cognac tan sofa. Since the couch is stationary, you could also purchase a cute ottoman to pair with it whenever you want to put your feet up. There are several different style options to choose from with this stationary sofa. You could purchase metal or wood feet. You can also customize the color of the leather and stitching. You can pick from different cushions, as well. Basically, you'll be able to find exactly what you need for your new furniture when you shop this brand at Peerless Furniture.
When you visit Peerless Furniture, their team will be able to help you find the perfect leather reclining sofa in St. Louis. They have furniture that is going to offer your home the most comfort. Their brands are also so durable that you'll be able to appreciate them for years to come. Shopping at this store is the best thing you could do for your home and for your wallet. With furniture like this, you won't have to worry about needing to replace them in a few years because it's fallen into disrepair. Take your shopping to the next step by visiting Peerless Furniture.