05 Feb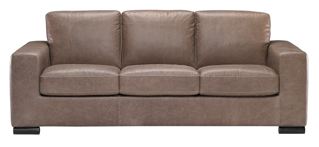 If you wonder how it is possible to buy a whole new set of furniture without spending a fortune. Your answer is right here, shop at Peerless Furniture for the best deals. They will always do the best that they can to get you the best deals possible. You would think that since this store has the best furniture brands on the market that their prices would be high, but that is not the case for this store.
Here at Peerless furniture, you will be able to purchase many pieces from sofas, chairs, recliners, sectionals, and many other furniture styles. These different styles are in the brands of Flexsteel, Natuzzi Editions, American Leather, and Maxdivani. These brands are very high-quality brands that are sure to last forever. This is one way that shopping at Peerless can save you money. Having furniture that never needs replacing is an obvious way to save money because you will not have to pay for new furniture in a few years. Here at Peerless, we will never overcharge you for anything that you choose to purchase. Every time you come to shop here, you will always get the most accurate, fair prices for any piece of furniture.
Even with the reasonably low prices, the team of workers are always putting together sales to help you save even more. You need to be checking out their website often to see what deals they have to offer. Their Flexsteel line usually always has great discounts for all their pieces. This store has a clearance section almost always available to all of its customers. The clearance does not mean it is of lower quality. It just means that the store needs more room for their new products.
Stop the hesitation and check out some of the most outstanding leather furniture near O'Fallon, IL, at Peerless Furniture.