20 Sep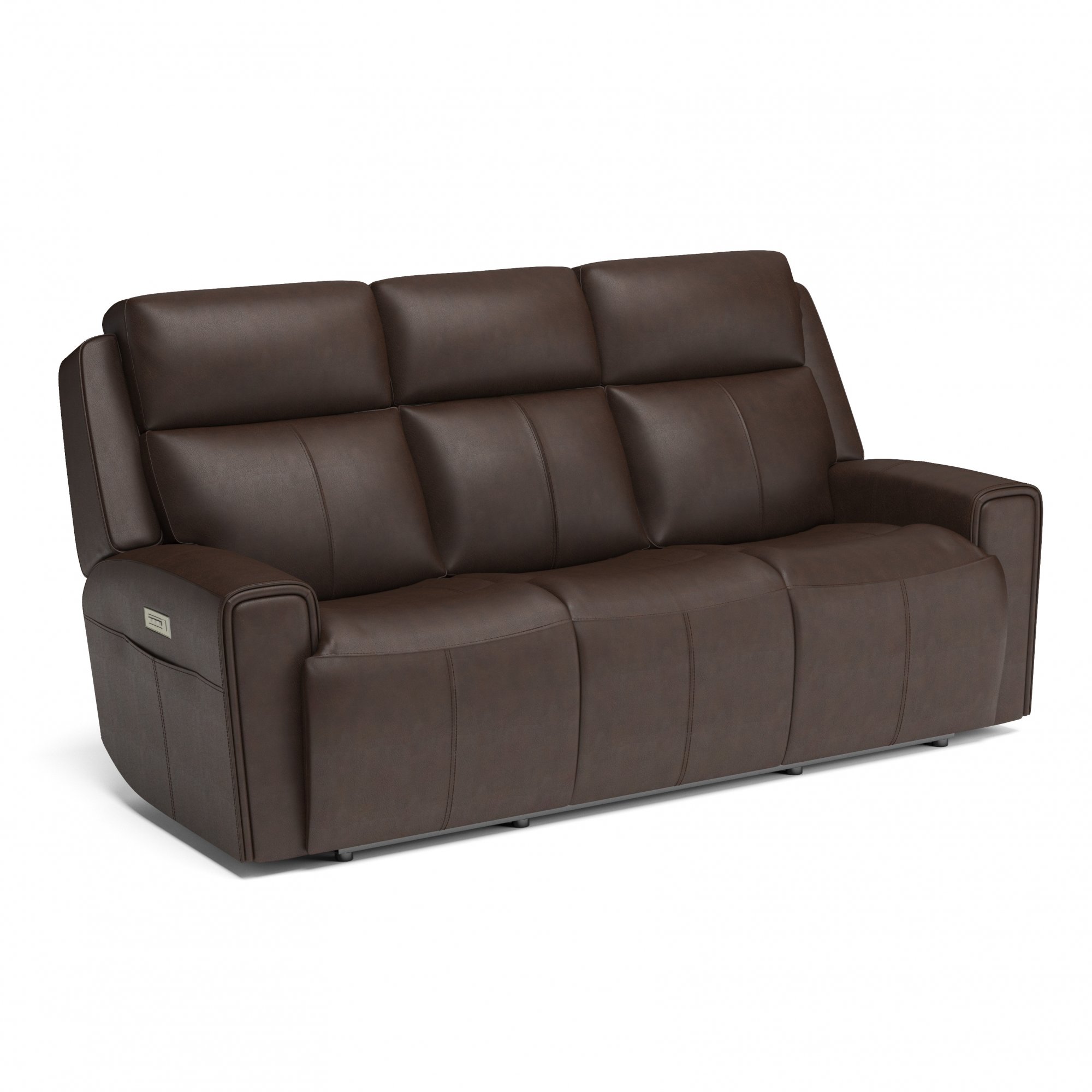 Peerless Furniture is home to many incredible brands of furniture. One of those brands includes Flexsteel. This line of furniture is of excellent quality because they've set high standards for construction as well as use the best materials. All of this combined means you're getting furniture that is equally durable as it is comfortable. When you shop for Flexsteel furniture at Peerless Furniture, you'll find what you're looking for quickly and without any hassle.
You should check out the Flexsteel Barnett sofa group that is currently available at Peerless Furniture. Within this sofa group, you can purchase a regular reclining sofa, a loveseat, or a recliner. The sofa has a power reclining mechanism with power headrests and lumbar support. With this sofa, you can bet that you're going to find the comfort and relaxation that you're looking for. Flexsteel was going for zero gravity and ergonomic relief when they created this sofa line. With the adjustable headrest, you'll be able to fully recline while watching tv or reading a book without straining your neck. The sofa will have a storage pocket that you can use for remotes, magazines, and more.
Flexsteel is a brand that takes pride in the work that they do. They stand behind everything that they make, so if something unexpectedly breaks on your furniture, then you'll be able to use warranty coverages to protect your purchase. If you want to learn more about the leather Flexsteel furniture near Carbondale, IL, you can head over to Peerless Furniture and talk with someone. They'll walk you through the buying process and offer you the best prices on top-of-the-line furniture too. Check out the Flexsteel Barnett sofa in person when you visit Peerless Furniture.