15 Jun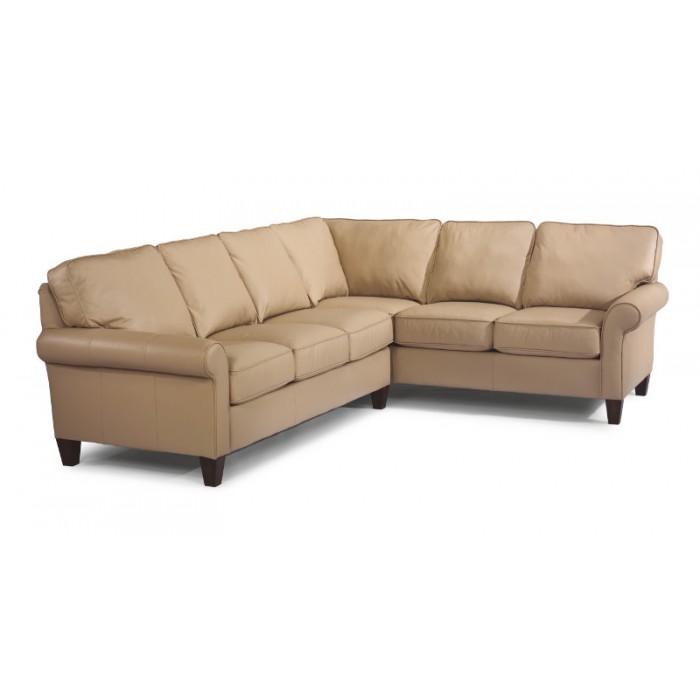 Making decisions can feel a bit stressful, especially whenever you're making a large purchase. You shouldn't have to feel extreme stress whenever you're shopping for the right furniture for your home. That's why you need to check out Peerless Furniture. This local furniture store has tons of great options on the market, including a variety of different sized sectionals. Sectionals can be the answer to your furniture decision. These customizable configurations will allow you to mix, match, and create the exact right size furnishing that you need for your home.
One of the great sectional brands that you can find at Peerless Furniture is Flexsteel. They have a few different frame options in-store. They currently have the Flexsteel Westside stationary sectional. This sectional is offered in both leather and fabric with deep, supporting seats. This style of sofa leans more toward the refined classic style of furniture. It has rolled arms and tapered wooden legs. You shouldn't be worried that it won't be comfortable because of its sophisticated style because, with Flexsteel, you can always trust you're going to get comfort. The seat and back cushions are both incredibly comfortable and will be able to provide you and your family comfort for years to come.
Every home deserves great comfort that comes in a stylish package. With the leather Flexsteel sectional near Springfield, IL, you'll be able to bring the best of style and comfort to your living room. You can currently find the Westside sectional available in the Peerless Furniture inventory. If you're interested in this sectional or any of the other available inventory, then you should definitely visit this local store today. They'll help you find what you're looking for.